UofL recognized for diversity, inclusion efforts 9th consecutive year
Award presentation to take place Nov. 9 during inaugural President's Inclusive Excellence Forum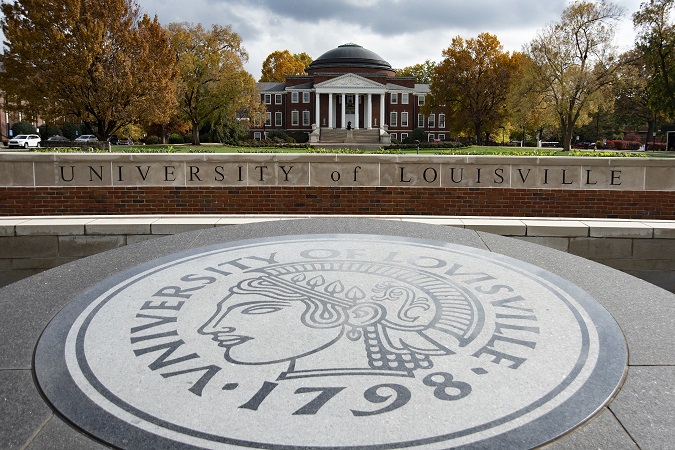 INSIGHT Into Diversity magazine has again recognized UofL for its outstanding efforts toward diversity and inclusion, making this the ninth consecutive year the university has received the national publication's Higher Education Excellence in Diversity (HEED) Award, and the fourth year the UofL Health Sciences Center (HSC) has earned the Health Professions HEED Award. This also marks the third year the Cardinals have been selected as Diversity Champions, a distinction given to institutions scoring in the top tier of all HEED Award winners – only 15 were named this year.
"UofL is so pleased by these accomplishments, knowing there is more work to be done – but let's celebrate success steps as we continue to break down barriers where they exist," said Lee A. Gill, UofL vice president for Diversity, Equity and Inclusion. "The hard work of so many people across our campuses are leading DEI initiatives, and we thank them for their efforts over the years."
"I'd like to give special recognition to Faye Jones and her team at HSC for providing innovative health equity programs; Marian Vasser and the entire Cultural and Equity Center for creating a national model for cultural centers; and Diane Whitlock, our division chief of staff for compiling and submitting data to the INSIGHT committee. All have been excellent stewards of UofL's journey toward inclusive excellence," he said.
Among the DEI efforts recognized by the award are:
UofL's Cultural and Equity Center.
Louis D. Brandeis School of Law's participation in the Kentucky Legal Education Opportunity Summer Institute, a program to prepare students from low-income or historically marginalized backgrounds for the rigors of law school.
Workshops led by the Graduate School, including Creating a Harassment-Free Lab; Attracting, Retaining and Supporting International Students; and Inclusive Teaching Strategies.
Programs in the College of Business, including the Skills and Professional Development program for minority-owned businesses in collaboration with One West, and the Kentucky Distillers' Association/University of Louisville Scholars Program.
The School of Public Health and Information Sciences' series "Cardinal Conversations: Racism as a Public Health Issue."
The Summer Health Professions Education Program for first- and second-year college students interested in exploring a career in the health professions.
UofL's new Asian American Pacific Islander Employee Resource Group.
Lenore Pearlstein, publisher of INSIGHT Into Diversity, will present the HEED Award to UofL on Nov. 9 during the inaugural President's Inclusive Excellence Forum, featuring keynote speaker Freeman A. Hrabowski III, former president of the University of Maryland, Baltimore County. He will discuss the importance of inclusive excellence. Learn more about the event on the UofL Event Calendar.