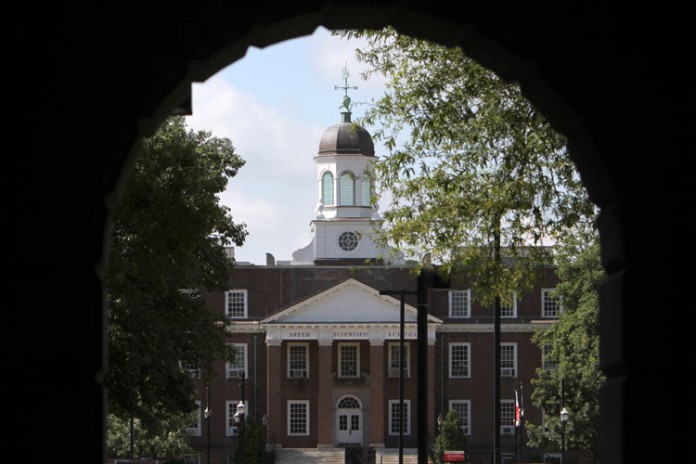 Aspiring engineers from underrepresented communities have a new path to a UofL degree.
Last fall, the J.B. Speed School of Engineering partnered with GE Appliances to develop a scholarship for pre-engineering students to pursue their studies in STEM. The GEA Scholars Program is designed for students whose dreams and aspirations centered on becoming an engineer, but who struggled to make that dream a reality because of a lack of opportunity. The program also strengthens the pipeline of minority engineering professionals.
"We know what a Speed School student looks like. You see the 75%, but what about the other 25%?" said Jonathan Hughes, director of admissions and community engagement. "If you look at engineering, that's a lot when it comes to diversity."
The GEA Scholars Program aims to redefine student success at the Speed School and what a scholarship means. The scholarship provides pre-engineering students who are taking pre-requisites in the College of Arts & Sciences with tuition assistance as well as tutoring and mentoring opportunities.
"GE is providing other capital that contributes to student success like mentorship, networking, and future career opportunities," said Hughes. "There's one thing giving people money, but what about that additional opportunity? There is talent everywhere, but few opportunities."
With the strenuous workload that comes with following their academic endeavors to the fullest potential, both in the classrooms and through co-ops, GEA and UofL hope the Scholars Program will alleviate some of the hardship of having to work more hours to receive an education.
"This scholarship is not about equality but about equity," said Hughes. "The scholarship combats the negative connotation of pre-engineering students and better prepares them for all the skills needed to succeed in their career path."
The first recipient of the scholarship was Sarah Bogan, who received $10,000 – $5,000 per semester – to pursue her degree in civil engineering. As a first-year Speed School student and second-year UofL student, Bogan found a home in Speed School and plans to pursue a master's degree in hopes of improving infrastructure after graduation. 
To apply for the GEA scholarship, click here.