Tonya Summerlin earns UofL's 2018 Josh Smith Memorial Sustainability Award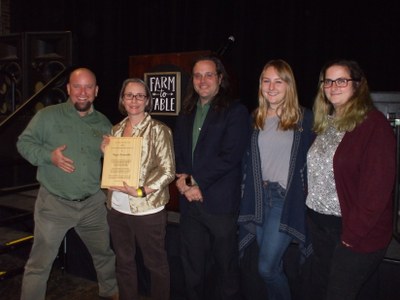 At the Farm-To-Table dinner on October 18, 2018, the UofL Sustainability Council awarded the 2018 Josh Smith Memorial Sustainability Award to our incredibly dedicated community partner, Tonya Summerlin. Tonya is a member of the Bellarmine University Class of 2018 who has gone on to graduate school in Ann Arbor, Michigan and was thus unable to be present at the ceremony. Her mentor at Bellarmine's School of Environmental Studies, Associate Professor of Geoscience, Dr. Kate Bulinski, accepted the award on her behalf and spoke eloquently about the positive and inspiring impact Tonya has had on our community.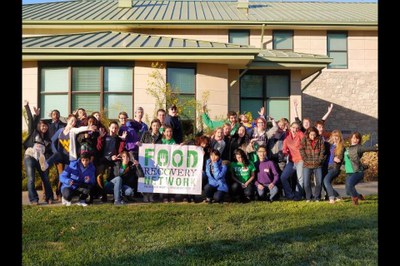 At Bellarmine, Tonya was an Environmental Science Major; Chair of the Rachel Carson Environmental Learning Community; Director of the Bellarmine Food Recovery Network; member of the Student Success Leadership Board; member of the Bellarmine Society; and active participant in the Student Government Association. As impressive as all that is, what is truly amazing about Tonya is that she was always extremely generous with her time, knowledge and talents.
Tonya was an essential resource for the UofL Sustainability Council as we launched two exciting new student engagement initiatives over the past year. She tirelessly met and consulted with us as we established: 1. A UofL chapter of the Food Recovery Network to capture leftover food on campus and deliver it to those in need; and 2. A brand new Living-Learning Community in Sustainability. Her practical expertise in both of these areas and her sage advice has been instrumental in showing us the way forward and helping us trust that we can do it, too! We cannot thank Tonya enough for her support!