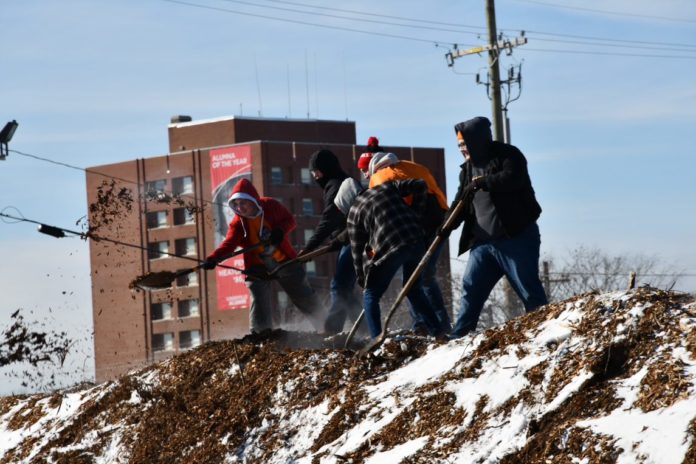 About 300 UofL students turned out for the MLK Day of Service on Monday, even though temperatures lingered in the mid-20s. 
The annual Day of Service has been an American tradition since 1994, running on the idea that the Martin Luther King Jr. Day holiday is a "day on, not a day off." At UofL, the community service efforts are coordinated by the Engage Lead Serve Board.
Students this year volunteered at a variety of off-campus sites, from the Harbor House and Olmsted Parks Conservatory to La Casita and Kentucky Refugee Ministries. Students were also able to complete some projects on campus, including with UofL Composting. 
"It's in honor of Dr. King's vision of serving his community, making lives better, supporting people that need help, and that everyone has the capacity to give," said Pam Curtis, director of the Office of Student Involvement. 
Check out the students' efforts in their own words: