Justice & Community
Our commitment to community engagement and responsible management of people & funds.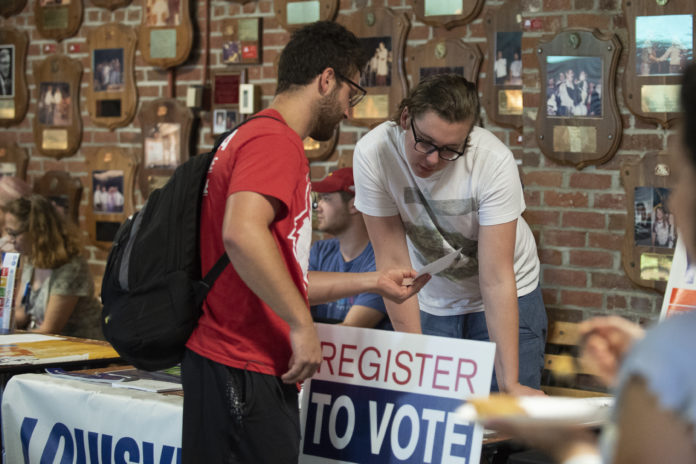 UofL earns gold seal for excellence in voter engagement (UofL News, Nov. 21, 2019)
The Sustainability Council's Planning & Administration Committee and Engagement Committee work in tandem to ensure that the University of Louisville:
1. Continues our rich tradition of community engagement to solve real world problems;
2. Remains a diverse, accessible and affordable university where differences are celebrated and respected;
3. Compensates our employees fairly, provides for basic needs, promotes health & wellness and treats everyone with dignity;
4. Manages our funds with a triple-bottom-line perspective that takes into consideration the economic, social and environmental impacts of our investments.
These efforts are in-line with the mission statement for UofL, approved by the Board of Trustees on January 14th, 2016:
"The University of Louisville pursues excellence and inclusiveness in its work to educate and serve its community through 1) teaching diverse undergraduate, graduate, and professional students in order to develop engaged citizens, leaders, and scholars, 2) practicing and applying research, scholarship and creative activity, and 3) providing engaged service and outreach that improve the quality of life for local and global communities. The University is committed to achieving preeminence as a premier anti-racist metropolitan research university."