UofL e-cigarette research shows harm to health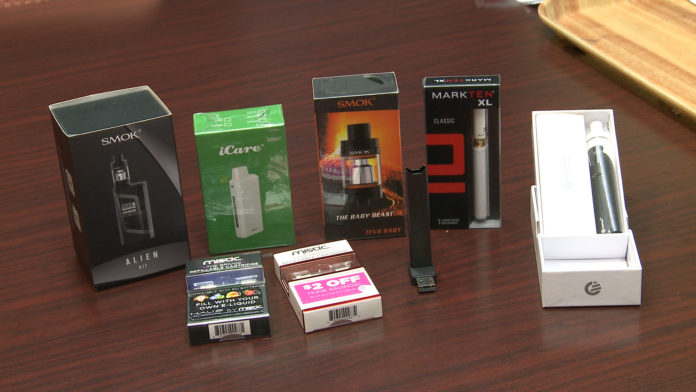 University of Louisville researchers are studying the effects of electronic cigarettes and hookahs on cardiovascular health. Cardiovascular researcher Daniel Conklin is leading this study. Conklin and his team have discovered in mice that there is a build up of plaque from exposure to e-cigs, resulting in an increased risk for cardiovascular issues.
"It's a problem because the epidemiology shows that the more plaque you have, the more you increase your risk for having a heart attack," Conklin said.
Conklin says e-cig cartridges are flavored, and that flavors like mango and blackberry pie appeal to the youth because they are more tasteful and fun than old-fashioned tobacco products. This creates the issue of developing a new generation of people addicted to nicotine products.
UofL Envirome Institute director Aruni Bhatnagar is overseeing the research. "It is important because you want to prevent a new generation of youth from being addicted to nicotine and nicotine products," Bhatnagar said. "And, if there is a harm associated with the use these products, we should know what those harms are so that we can minimize it or we can appropriately regulate the use of tobacco products."
Click link below for more information:
Source: UofL e-cigarette research shows harm to health (UofL News, Jan. 24, 2019)