UofL finishes in the top 10 of the 2023 Campus Race To Zero Waste
The Final Results are in for the 2023 Campus Race To Zero Waste, and the University of Louisville finished in the top 10 during the eight-week friendly competition among over 100 schools from across the continent held January 29th through March 25th! The final results show that:
In the Diversion category, UofL finished 9th out of 91 schools with a diversion rate of 59.815%.
 In the Food Waste organics category, UofL finished 22nd out of 82 schools with 68.24 points.
 In the Per Capita Classic, UofL finished 55th out of 107 schools with a recycling rate of 6.994 lbs/person.
In the E-waste category, UofL finished 25th out of 157 schools by collecting 1838 lbs. of e-waste for recycling (or 0.07 lbs/person)
 In terms of Waste Minimization, UofL finished in the middle of the pack with 19.55 lbs/person of total waste generated.
UofL's Sustainability Council encouraged students, faculty, and staff to engage in the Campus Race by making it a part of Ecolympics 2023 - Two fun sustainability competitions to get you engaged in saving our one green planet! The campus community was encouraged to post their sustainable actions and tag @UofLSustainable, or submit them through our online form to win the Grand Prize hybrid bicycle, or one of eight fabulous weekly prize baskets!

Campus Race To Zero Waste! - January 29 - March 25, 2023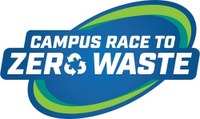 A friendly annual competition among North American universities. During this 8 week period, UofL will compete to reduce waste, increase recycling & composting, and raise conservation awareness across all three campuses! Keep up with the Cards progress at the Campus Race website.
REDUCE, REUSE & RECYCLE! Help the Cards to victory by avoiding disposables (bring your own mug, bottle, plate, etc.), donating useful stuff to the UofL Free Store instead of throwing it away, and fully utilizing UofL's amazingly easy, single-stream recycling system that lets you recycle everything in the same bin, everywhere on campus: all types of plastic, paper, cardboard, metal, and glass! Details on what you can recycle at UofL here.
COMPOST! We will be collecting food wastes for composting from The Ville Grill, SAC Marketplace, and other campus dining locations and adding those numbers to UofL's organics recycling totals. You can also compost your food scraps and soiled paper products in the compost bins at the Garden Commons and the Urban & Public Affairs Horticulture Zone. If it came from a plant, we want to compost it: fruit & vegetable wastes/peels/rinds/seeds, baked goods, grains, tea bags, coffee grounds/filters, and all kinds of soiled paper products (tissues, towels, napkins, plates, cups, etc.).
RECYCLE E-WASTE! Don't send your old electronics to the landfill! We will have special collection points set up in the following locations Feb. 15 - March 15:
     BAB (1st floor lobby)
     SAC (3rd Floor, beside W310 Student Affairs Office)
     Duthie Center at Speed School of Engineering (1st Floor Student Study Area, SE corner)
     HSC Kornhauser Library (1st floor lobby behind elevators)
Stop by any time to drop off any of the following types of electronics for recycling: all computers, monitors, televisions, printers, copiers, scanners, servers, networking equipment, fax machines, telephones and cellphones, RAM/memory, hard drives, battery backups, and peripherals such as keyboards, mice, speakers, AC adapters, and mixed computer cables/wires. We are partnering with UofL's eSports Club to help you Trash the competition, not the planet! Full details here.
SEE ALSO: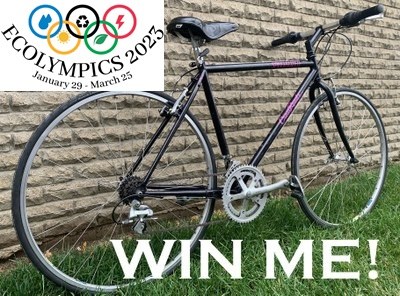 Caroline Ferro wins Ecolympics 2023 (UofL Sustainability News, March 28, 2023)