EcoReps Workshop: A Conversation with our Josh Smith Sustainability Awardee, Shane Tedder
When
Oct 30, 2020
from

12:00 PM

to

01:00 PM

Where

Ekstrom Library room W210 (or online)

Contact Name
Brian Barnes
Contact Phone

502-338-1338

Add event to calendar

vCal




iCal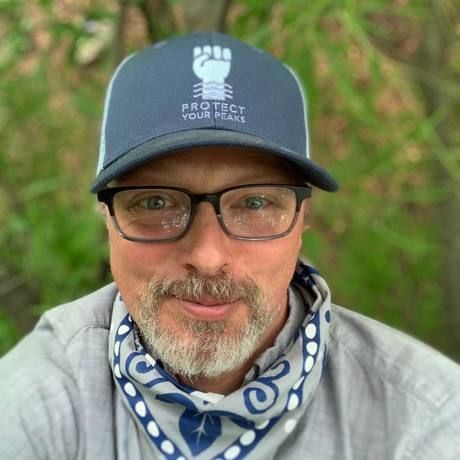 Virtual & In-Person for up to 10 attendees (first-come, first-served)
Join Microsoft Teams Meeting, or dial in at 502-792-9582 (Conference ID: 135 251 995#)
Join us for our monthly EcoReps workshop featuring locals making a difference in sustainability! This month, we'll be in conversation with the winner of UofL's 2020 Josh Smith Sustainability Award for a non-affiliated community member who has made significant contributions to UofL's sustainability initiatives!
This year's award goes to D. Shane Tedder, M.S., who has served since 2009 as the University of Kentucky's first Campus Sustainability Officer and now also serves at the Assistant Director of the Tracy Farmer Institute for Sustainability and the Environment.
Throughout his time at UK, Shane has always been willing to set aside conventional UK-UofL rivalry in favor of a supportive and collaborative relationship. He has been passionate about, supportive of, and instrumental to the success of UofL's sustainability initiatives.
Over the last decade, Shane has been a lead organizer of annual statewide gatherings for higher education sustainability staff to exchange ideas, information, and inspiration. He has hosted numerous visits and tours for us to learn from the sustainability efforts underway on UK's campus. He co-organized the 2018 Kentucky Bike Walk Summit in Lexington, which helped recharge our statewide efforts to advance bicycling and walking as a sustainable transportation option. Most recently, in 2020, Shane has been instrumental in helping UofL consider investing in a large-scale, off-site solar installation that would help us achieve our Climate Action Plan goals. He and his team at UK have given generously of their time and information to help UofL administrators understand the opportunities available in the Kentucky renewable energy market through virtual power purchase agreements. If there's one person outside of UofL who we can always count on to offer assistance, sage advice, great ideas, and a good ol' fashioned Kentucky Can-Do spirit to help our sustainability initiatives succeed, it is Shane Tedder. His kindness, selflessness, and eagerness to share have been a constant inspiration to us and we can think of no one else more worthy of our praise and gratitude.
The events of 2020 have given all of us a chance to pause, reflect, and develop our resolve to do and be better. For UK Sustainability this has involved a critical evaluation of how social justice is represented in their programs and supported through by their resources and initiatives. UK is shifting its understanding of the metaphor of the triple bottom line (people, prosperity and the planet) to one where social justice must be the foundation on which we build programs that balance the economy with the environment. Actively acknowledging, condemning, and dismantling unjust systems and redressing the harm they have caused has to come first in Shane's work.
The Sustainability Council's
EcoReps program is designed to move students, faculty & staff beyond talk to action for a more sustainable UofL! We provide basic training & resources, service opportunities, and leadership positions as a point-person & peer-to-peer advocate for sustainability. This fall, we continue our series of in-person and virtual workshops each month on last Fridays at noon in Ekstrom Library room W210 and online. All are welcome. More info on EcoReps website.
This is a UofL Sustainability Week event!