Sustainability Roundtable: Dr. Magan Lewis, Corteva Agriscience
When
Feb 15, 2022
from

04:00 PM

to

04:50 PM

Where

Microsoft Teams

Contact Name
Tamara Sluss
Contact Phone

502-852-4040

Add event to calendar

vCal




iCal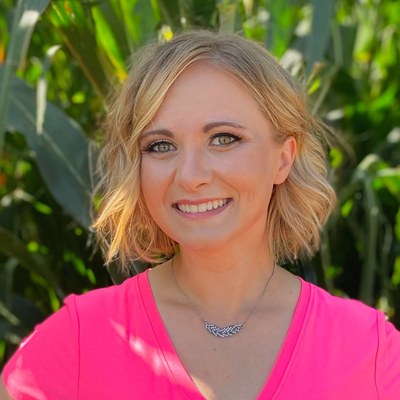 Join Microsoft Teams Meeting or dial-in at 502-792-9582 (Conference ID: 930 044 957#)
Join the UofL Sustainability Council for our Spring Sustainability Roundtable series on alternate Tuesdays from 4:00-4:50pm (1/18, 2/1, 2/15, 3/1, 3/29, 4/12).
Our special guest on February 15th will be Magan Lewis, Ph.D., who serves as the Corteva Global Technology Adoption Lead for the Crop Protection Discovery and Development group. In her role, she oversees the development, implementation, and compliance of new technology across the globe to enhance product development and agriculture research.
From working with UAVs during the day to STEM outreach at night, Magan's award winning leadership and outreach passion has allowed her to launch "You Be The Chemist" quiz bowls and mentor young scientists globally through Science and Engineering Fairs. Magan is an active member of the Food Security Global Steering Team, recently co-founded a STEM Camp with her husband, and is an American Association for the Advancement of Science (AAAS) IF/THEN Ambassador.
Magan is a STEM education outreach fanatic, ID&E advocate, and active participant in non-profit Boards. Magan holds a Ph.D. in Plant Breeding and Genetics from North Dakota State University and M.S. and B.S. degrees from the University of Minnesota. She resides in the Des Moines, Iowa-area with her husband and two daughters. The Lewis family enjoys camping, catching frogs, identifying insects, tumbling rocks, traveling, hiking, playing piano, and NDSU Football.
No pre-registration is required. The format is a 30-40 minute presentation from a variety of speakers throughout the year, followed by 20-30 minutes of open discussion. Anyone with an interest in sustainability can give talks at the speaker series and participate in the audience, including faculty, staff, students, practitioners, teachers, government officials, and members of the public. If you would like to give a presentation, or would like to hear a particular speaker, please contact Tamara Sluss