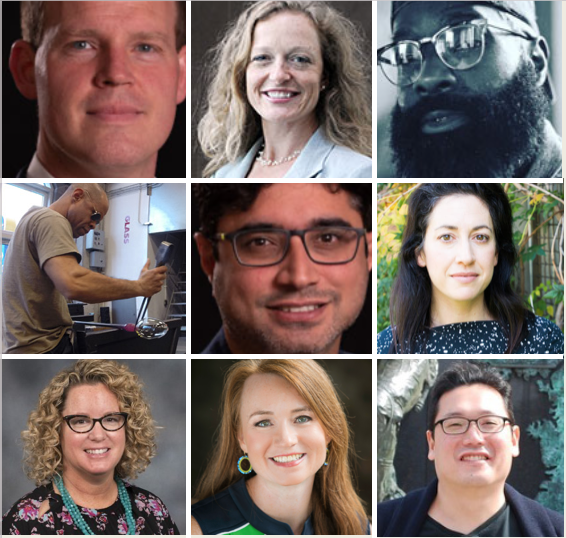 A University of Louisville program meant to help ascending star faculty shine even brighter has named nine researchers and scholars to its second cohort.
The new Ascending Star Fellowship provides mentorship, funding and other support to high-performing associate professors. The goal is to boost the national impact of the fellows' scholarship, with a heavy focus on work in diversity, inclusion and community empowerment.
The UofL Office of Research and Innovation launched the program last year, selecting its inaugural class in partnership with the College of Arts & Sciences. This year's class — representing four schools — includes:
"I'm extremely pleased with the quality and diversity of the work already being done by this new cohort," said M. Cynthia Logsdon, the Office of Research and Innovation's director of research academic programs, who leads the fellowship program. "They're already stars, but with the Ascending Stars Fellows program, we hope to help them in advancing their scholarship, magnifying their national recognition and extending the impact of their work."
In addition to other supports, the Office of Diversity and Equity and UofL's ATHENA program, aimed at improving equity for female STEM faculty, will provide educational and enrichment activities geared toward advancement of diverse communities and populations.
To be considered for the program, faculty must be associate professor rank, must be nominated by their unit and must show a "consistent record of scholarship with the passion and desire to achieve greater national recognition."
Source: UofL Selects Second Cohort of Ascending Star Researchers (UofL News, May 4, 2022)