Josh Smith Memorial Sustainability Award
An annual award to recognize community members for their outstanding contributions to UofL's sustainability initiatives.
Joshua A. Smith was a one-time University of Louisville student who later pursued a career in the culinary arts. Happiest when creating something of value for others, he dedicated considerable time and effort to volunteering with the University's community composting project, helping turn food waste into rich, organic fertilizer to support another cycle of growth. 
When Josh died unexpectedly on June 17, 2015, his enthusiasm for the composting project was so well known to his family that they requested mourners make donations to it in lieu of flowers. With those funds this award has been created to honor outstanding individuals who, like Josh, give their time and resources to work in concert with UofL's sustainability efforts to strengthen university-community relationships. 
A $250 cash prize and a personalized plaque will be presented to the selected recipient at the University's Outstanding Community Engagement Awards ceremony each fall.
Nominees must be community members operating alongside a University of Louisville entity (department, office, team, student organization, etc.) to directly facilitate projects related to sustainability. Submissions may come from within the University as well as from the general public; both self-nominations and nominations of candidates by other parties are encouraged and will receive equal weight. Current UofL staff, faculty, and students are ineligible, but nominations of alumni and former employees are welcome, along with staff, faculty, and students at other academic institutions.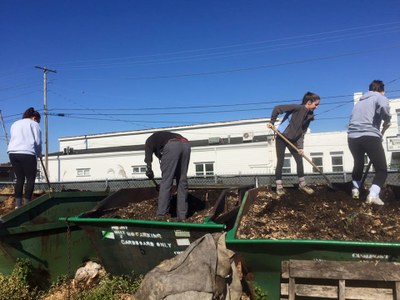 Nominations are due by noon on September 1st via email to the UofL Sustainability Engagement Committee Chair, Dr. Brian Barnes, at brian.barnes@louisville.edu. In your email, please provide the nominee's name and contact information and explain clearly:
What the project is and how it is connected to sustainability efforts at UofL,
The role of the nominee in the project and their specific contributions to it, and
Why you believe they should receive this award.
Please contact Dr. Barnes (brian.barnes@louisville.edu, 502-338-1338) with any questions about the award or the nomination process.