Staff Senate discusses UofL's shared governance framework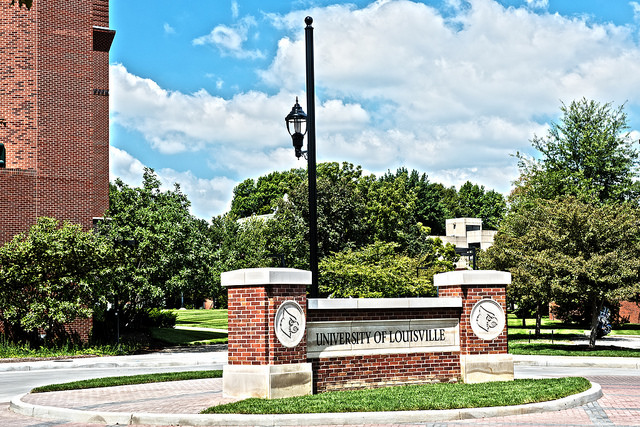 Staff senators met on July 8, spending much of the meeting discussing UofL's shared governance model and what it should look like moving forward.
Senators broke out into a work session to develop a starting point. The shared governance workgroup will begin meeting in September to develop a framework. The workgroup will include three faculty senators, three staff senators and a representative from a diverse group of departments across campus.
"Our charge is to define what we're included in, what we're not included in and what our expectations are," said Chair John Smith.
As part of this initial discussion, senators were asked questions like how university issues should be communicated, what the Staff Senate should be expected to vet, which committees senators should be a part of, which issues should be managed without shared governance (such as personnel) and more.
For the communication piece, senators offered the following suggestions: UofL Today, a daily report from the chair, summaries with links to additional information, senator distribution to constituents, livestreaming meetings, the creation of a senate newsletter monthly, a Staff Senate blog, social media and more open forums.
Other discussion points brought up during the meeting include:
Allowing all staff members to have input into line-item cuts and other decisions that affect their departments.
Staff should not be expected to vet personnel decisions, tenure decisions, legal issues, student issues or faculty issues.
Staff should be involved in decisions about their own departments and should sit on search, HR, hiring and policy committees. "If faculty are involved, staff should be involved too," one senator noted.
If a specific issue is taking up too much time in a Staff Senate meeting, a special meeting should be called to address it at length.
Meetings should include voting on items, not just information.
Survey Monkey should be used to gain input before committees make recommendations.
Todd Kneale, director of total rewards, provided an update on the benefits workgroup that was formed recently. The group is working to come up with a three-year plan that takes a more strategic approach to benefits. He mentioned there will be an increase in 2020, but doesn't know what that looks like yet.
Last week, faculty senators met to discuss some issues including how to increase a focus on student mental health, which is a major issue across campuses. The entire Faculty Senate report is available online. 
John Smith provided the chair's report, providing a brief overview of recent changes from UofL's letter of intent with Norton to move our existing pediatrics operations to Norton Hospital. As part of the agreement, 82 employees will move to Nortons. Smith assured the senate that all employees from pediatrics will have their positions secured in the transition. He also noted that move could potentially generate a revenue stream of $30 million annually. Smith's entire report is online. 
Other reports, including the vice chair's report and the secretary/treasurer's report, are available online. The Staff Senate will not meet in August. The next meeting is Sept. 9 in the SAC Ballroom.
Source: Staff Senate discusses UofL's shared governance framework (UofL News, July 10, 2019)