UofL senior: 'I felt included on this campus immediately'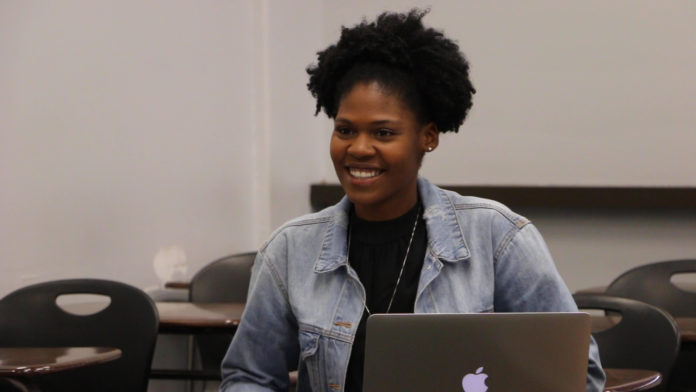 Keionna Bailey, a senior communications major from Lexington, wanted to serve her fellow students and found her niche as a speech mentor. She spends a lot of time in UofL's Speech Center helping people through the entire speech-making process, from creating the outline to delivery. 
She has also served as president of SOAR and vice president of the Black Student Union. Last summer, she served on the Student Orientation staff. 
"So, I spent even more of the year at UofL and I can't get enough of it," she said. "Immediately when I stepped on this campus, I felt included. You can actually say we're diverse, but we also make sure you feel included in the programming and initiatives."
Check out more of Bailey's story below:
Source: UofL senior: 'I felt included on this campus immediately' (UofL News, Feb. 15, 2019)