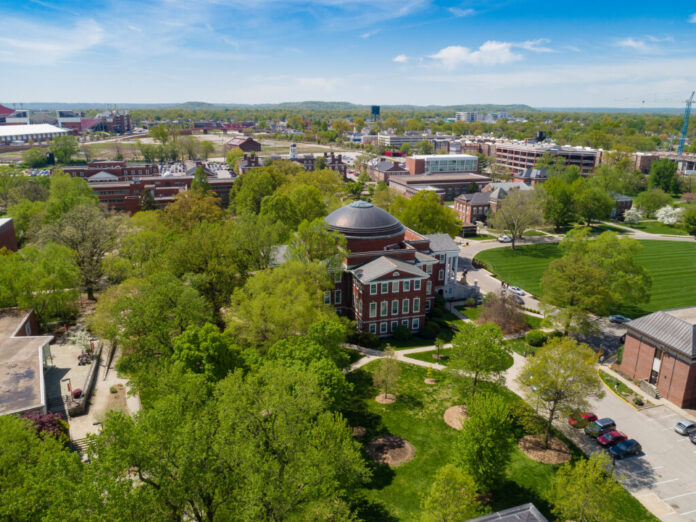 The University of Louisville once again held onto its spot as the top-ranked Kentucky college or university in Sierra Magazine's 15th Annual "Cool Schools" rankings. Drawing mostly from publicly reported campus sustainability data contained in the Association for the Advancement of Sustainability in Higher Education's STARS reports, this year's "Cool Schools" list puts UofL at 108th out of 328 colleges and universities nationwide.
With this ranking, UofL celebrates another milestone in its Sustainability Initiatives program and reaffirms its commitment to going carbon neutral.
Sierra Magazine's ranking comes on the heels of an annual carbon emissions report from UofL documenting that the university has exceeded its 2020 goal and reduced carbon emissions by over 35%. In August, UofL President Neeli Bendapudi re-signed UofL's Carbon Commitment, pledging that the university is working to become 100% carbon neutral by 2050.
"As we all are reminded how to be more energy efficient on Oct. 6 [Energy Efficiency Day], we also celebrate our continued success in being the most sustainable school in the commonwealth," Bendapudi said. "We also see how much more work there is to do in order to reduce our university's carbon footprint to zero by the year 2050. It's a large task, but we know we have to do it and we will."
"UofL is committed to integrating sustainability into everything we do, from how we manage our facilities, finances and people to what we teach in the classroom and what we research in the lab," said Justin Mog, assistant to the provost for sustainability initiatives. "At UofL, everyone has a role to play in making our university more sustainable and tackling the existential threat posed by the global climate crisis."
Mog said students, faculty, staff and other friends of UofL can play many roles in supporting our Sustainability Initiatives.
"There are a myriad of ways people can help make UofL more sustainable, from individual actions to group activities, from pledging to fulfill your own personal sustainability commitment to donating to offset carbon emissions costs and funding our work at UofL," Mog said.
Other Kentucky schools making Sierra Magazine's list were the University of Kentucky at 252nd; Western Kentucky University at 263rd; and Eastern Kentucky University at 298th.