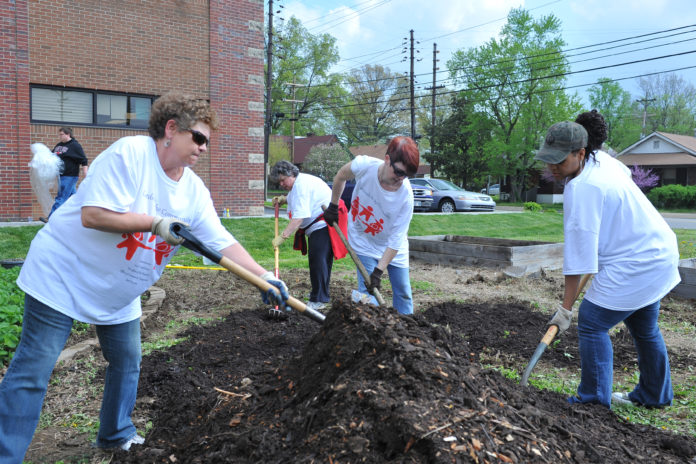 The Office of Community Engagement has scheduled the third annual Day of Service for Friday, April 21. All UofL staff and faculty are invited to dedicate that day to volunteering in the community and on the Belknap Campus.
The Day of Service, which is open to all UofL employees, will be held at five sites:
Up to 100 staff members are needed to perform tasks such as cleaning, sorting, painting, landscaping and spreading mulch. The rain date is Friday, April 28.
"UofL allows staff members to take one day off a year to perform community service," said Ralph Fitzpatrick, UofL associate vice president for community engagement. "We are privileged to be able to give back."
Click here for more information, to download a leave request form and to register.