UofL to close Brook Street to cars, depave & plant trees!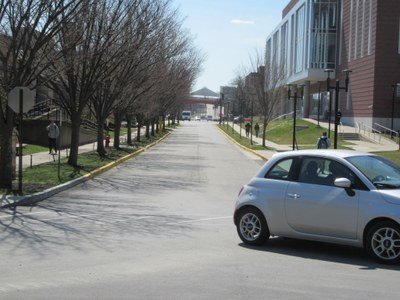 A portion of Brook Street, north of University Boulevard, will be closed permanently on April 8 for the completion of Belknap Academic Building site-work to the east. Fencing will be installed around the Construction Zone.
This area will be transformed to pedestrian use with new sidewalk paving, greenspace, bicycle pathways and sustainable amenities creating safe and convenient access to student services in this area.
Vehicular traffic will re-route to a new Service Drive located parallel and immediately adjacent to the CSXT railroad tracks.