UofL Achieves Highest STARS Sustainability Rating in Kentucky
After three years of considerable work by countless staff, faculty, and students across the university, UofL officially earned a new, higher STARS Gold rating
from the Association for the Advancement of Sustainability in Higher Education's (AASHE) Sustainability Tracking, Assessment & Rating System (STARS) on Earth Day 2019. A summary spreadsheet of our 2019 STARS Report is now available.
This is the fourth STARS report UofL has submitted since 2011 and we continue to increase our score each time. In the last three years, UofL increased its overall score by 1.05% to the highest STARS rating of any school in Kentucky at 66.24%. This also puts UofL in the top 100 most sustainable schools on the planet! This steady progress in sustainability has kept UofL in a leadership role in environmental, social, and economic stewardship.
We can attribute this progress to the on-going dedication of many individuals combined with the institutional wisdom dating back to 2008 of incorporating STARS into our university-wide strategic plan and signing onto the President's Climate Commitment.
Our new STARS rating documents some of the truly innovative things we're doing to advance sustainability. We have earned four new Innovation Credits for the: 1. Green Heart Project; 2. Urban Heat Island Study and Youth Summit organized through the Partnership for a Green City; 3. Cooperative Consortium for Transdisciplinary Social Justice Research; and 4. Maple tapping on campus
. We also documented our strengths and progress in:
This chart summarizes our progress in all of the STARS categories:
Year

STARS
Rating

Overall
Score

Academics

Operations

Planning
& Admin.

Engagement

Innovation

Gold

66.24%

56.95%

53.34%

70.25%

78.68%

100%

Gold

65.12%

56.45%

43.41%

72.59%

88.90%

100%

Silver

58.29%

51.95%

31.60%

79.31%

n/a

100%

Silver

50.11%

54.59%

28.54%

67.21%

n/a

n/a
There is truly much to celebrate! Yet, as the report makes clear, there is important work before us to not only maintain our standing, but to push ahead towards STARS Platinum (at 85%). Below are some key recommendations that ought to be considered in our planning going forward.
To continue making progress on sustainability, UofL must:
The primary value of STARS is to guide our own work and internal strategic planning, but it's also a useful tool for gauging our progress relative to other schools. Below is a summary of how we stack up: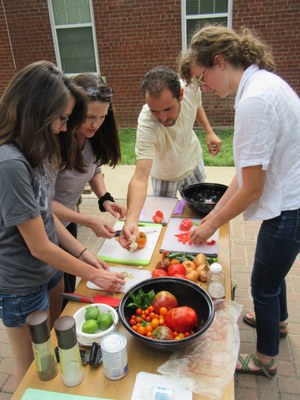 | | | | |
| --- | --- | --- | --- |
| Kentucky Schools with a STARS rating | Year | Rating | Points |
| University of Louisville | 2019 | Gold | 66.24 |
| Berea College | 2017 | Gold | 65.95 |
| Jefferson Comm. & Tech. College | 2014 | Silver | 58.80 |
| Western Kentucky University | 2017 | Silver | 54.15 |
| Madisonville Community College | 2015 | Silver | 47.07 |
| University of Kentucky | 2015 | Silver | 45.25 |
| Transylvania University | 2015 | Bronze | 40.58 |
| Eastern Kentucky University | 2018 | Bronze | 38.32 |
| Hopkinsville Community College | 2013 | Bronze | 32.13 |
| | | | |
| --- | --- | --- | --- |
| ACC Schools | Year | Rating | Points |
| Virginia Tech | 2017 | Gold | 71.94 |
| North Carolina | 2017 | Gold | 71.75 |
| Virginia | 2018 | Gold | 66.30 |
| University of Louisville | 2019 | Gold | 66.24 |
| North Carolina State | 2016 | Gold | 65.87 |
| Wake Forest | 2018 | Gold | 65.53 |
| Notre Dame | 2017 | Silver | 63.29 |
| Florida State | 2015 | Silver | 61.36 |
| Clemson | 2018 | Silver | 53.85 |
| Syracuse | 2018 | Silver | 53.65 |
| Miami | 2017 | Silver | 52.77 |
| PITT | 2018 | Silver | 49.76 |
| Boston College | 2018 | Reporter | |
| Duke | 2015 | Reporter | |
| Georgia Tech | 2012 | | |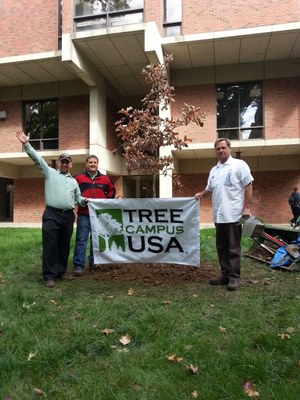 | | | | |
| --- | --- | --- | --- |
| CPE Benchmarks for UofL | Year | Rating | Points |
| University of California - Irvine | 2018 | Platinum | 86.82 |
| University of North Carolina-Chapel Hill | 2017 | Gold | 71.75 |
| University of California - San Diego | 2018 | Gold | 69.02 |
| University of Cincinnati-Main Campus | 2017 | Gold | 67.83 |
| University of Louisville | 2019 | Gold | 66.24 |
| University of South Florida | 2018 | Gold | 65.35 |
| Virginia Commonwealth University | 2018 | Silver | 60.83 |
| University of Iowa | 2018 | Silver | 59.34 |
| University of Utah | 2017 | Silver | 58.55 |
| University of Illinois at Chicago | 2018 | Silver | 54.91 |
| Temple University | 2018 | Silver | 50.04 |
| University of Pittsburgh-Main Campus | 2018 | Silver | 49.76 |
| University of Alabama at Birmingham | 2016 | Silver | 46.59 |
| University of South Carolina-Columbia | 2016 | Expired | |
| SUNY at Buffalo | | | |
| SUNY at Stony Brook | | | |
| University of New Mexico | | | |
| Wayne State University | | | |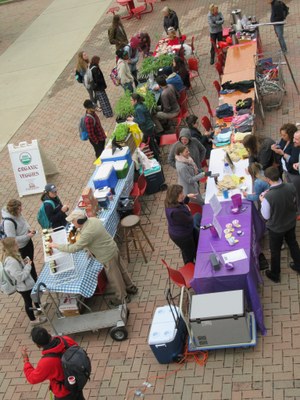 | | | | |
| --- | --- | --- | --- |
| STARS Gold schools in the Southeast US | Year | Rating | Points |
| Appalachian State | 2015 | Gold | 77.24 |
| Florida Gulf Coast University | 2017 | Gold | 72.05 |
| Furman University | 2018 | Gold | 71.65 |
| George Mason University | 2017 | Gold | 70.78 |
| Emory University | 2017 | Gold | 70.12 |
| UNC Greensboro | 2015 | Gold | 69.60 |
| University of Georgia | 2017 | Gold | 66.29 |
| University of Louisville | 2019 | Gold | 66.24 |
| James Madison University | 2018 | Gold | 65.92 |
| Agnes Scott College | 2018 | Gold | 65.20 |
| University of Arkansas | 2017 | Gold | 65.20 |