UofL professors awarded Joan Riehm Environmental Leadership Award from the Partnership for a Green City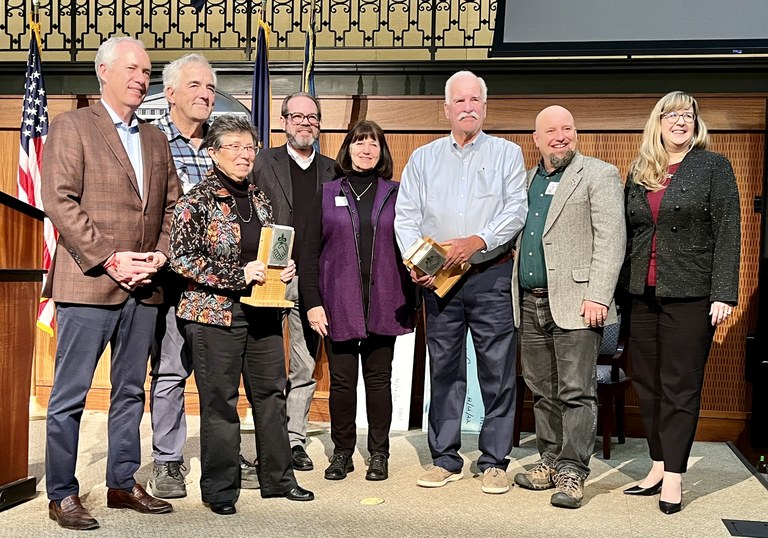 From left, Louisville Mayor Greg Fischer, David Wicks, Margaret Carreiro, Brent Fryrear, Darleen Horton, Russ Barnett, Justin Mog and Michelle King.
Russ Barnett, an adjunct faculty member in the Honors Program, and Margaret Carreiro, a professor emerita in the Department of Biology, received the Joan Riehm Memorial Environmental Leadership Award. Russ and Margaret accepted the award, which honors sustainable environmental leadership in public service, at a special ceremony at Louisville Metro City Hall on December 12. The award was established in 2010 as part of the Partnership for a Green City initiative, where the University of Louisville, Louisville Metro Government, Jefferson County Public Schools and Jefferson Community & Technical College collaborate on overcoming our city's environmental challenges.
Russ, along with UofL Professor Emeritus Allan Dittmer and David Wicks, retired coordinator of environmental education at Jefferson County Public Schools who is now also an adjunct professor at UofL, received the Partnership for a Green City Founders Award. Russ, Al and David are the three founders of the Partnership for a Green City and were recognized for the critical roles they play in making Louisville a greener city and improving our quality of place, while inspiring others to be good stewards environmentally, socially and economically. Special thanks to Brent Fryrear for his 15 years of leadership as director of this collaborative initiative.
Watch the full video recording.
See also: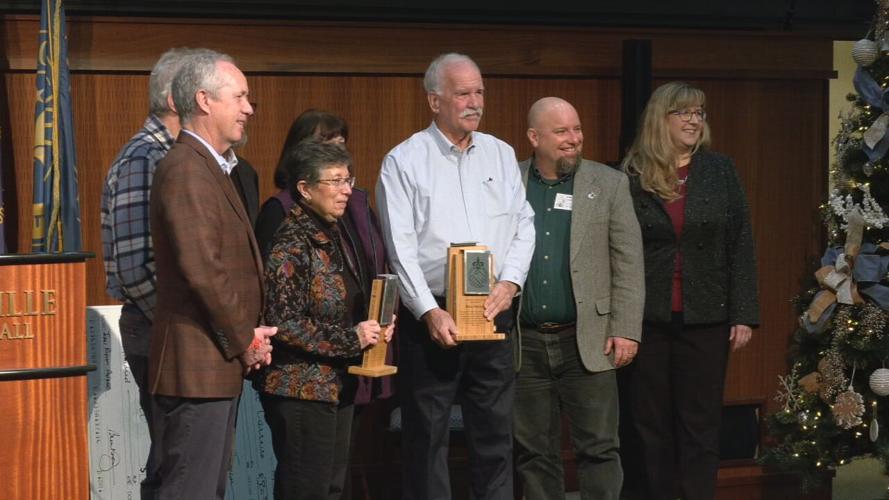 3 people honored with Louisville award for efforts in sustainability (WDRB News, Dec. 12, 2022)