'A day on, not a day off:' UofL students serve the community in honor of Martin Luther King Jr.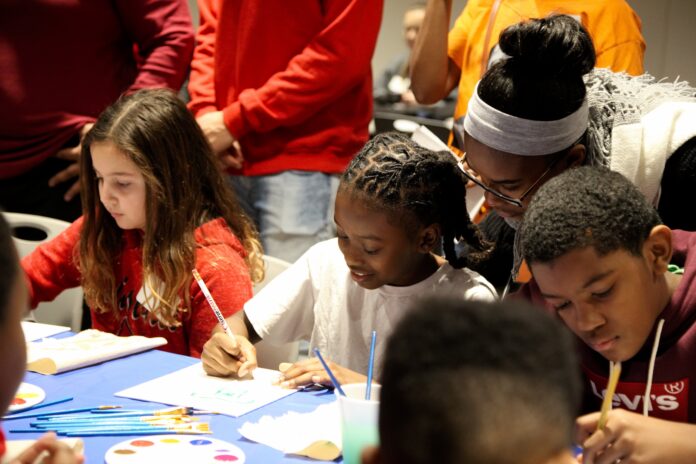 UofL students will roll up their sleeves on Jan. 17, Martin Luther King Jr. Day, for activities ranging from organizing the Cardinal Cupboard on the Belknap campus to helping families at the Ronald McDonald House.
"We hope that MLK's activism and leadership will inspire students to be active members of their community and make an impact through service," said Engage, Lead, Serve Board (ELSB) student leader Sydney Tharp.
Tharp and Loghan Currin are ELSB service co-coordinators and hope students see the MLK Day of Service as an opportunity to connect with the community and campus in a way that is impactful, intentional and engaging.  
"Service can teach so much about leading and being human," said Currin, who is pursuing a Bachelor of Arts degree in the Individualized Major through the College of Arts and Sciences. 
Students will gather in the Swain Student Activities Center multipurpose room, W201, at 8:30 a.m. to participate in a short program before heading out to complete their service projects. The audience will hear from UofL Interim President Lori Gonzalez, one of UofL's MLK Scholars and community leader Jackie Floyd, who will discuss a justice-based initiative focused on the people and places of Louisville's Russell neighborhood.
Additional campus service locations are CASA of the River Region and Critically Loved. Several students also will stay on campus to help make fleece blankets for the homeless population. In addition to the Ronald McDonald House, other community service opportunities include: The Dream Factory, Harbor House of Louisville, Dreams with Wings Inc., and The Book Works.
The ELSB also has listed several online resources to commemorate the life of Martin Luther King Jr., along with virtual services opportunities for students, staff and faculty.
Source: 'A day on, not a day off:' UofL students serve the community in honor of Martin Luther King Jr. (UofL News, Jan. 13, 2022)