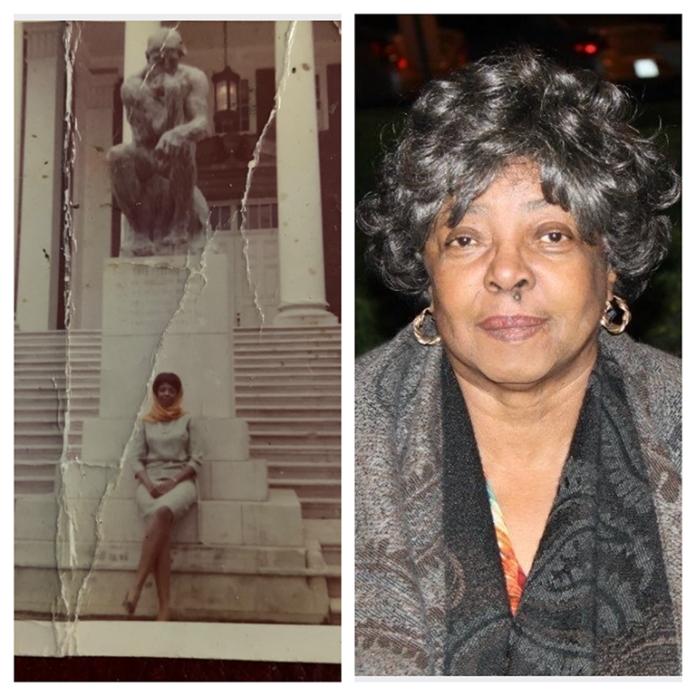 The University of Louisville was desegregated in 1950-51, however civil rights unrest and activism continued well throughout the 1960s.
In late April 1969, in fact, a group of students occupied then-president Woodrow Strickler's office demanding more efforts to recruit minority students and teachers, among other things. It was shortly before this time when the late Gwendol Fay (Brown) McCaskill helped integrate the on-campus dorms.
Gwendol, a psychology major from Earlington, Kentucky, lived in Threlkeld Hall and graduated in 1968. She passed away in 2016, but her daughter, Annissa McCaskill – also a former UofL student – shared some of her story with UofL News.
Gwendol Fay Brown McCaskill, who eventually became Reverend Dr. McCaskill, chose to attend UofL because her older sister, Barbara Brown Walker, was enrolled. Barbara was part of the initial group of students at the newly desegregated campus.
"(Barbara) was originally scheduled to attend Kentucky Teacher's College (now Kentucky State). My grandmother read that to encourage enrollment by Black students into the day program in their efforts to desegregate it, UofL was offering a tuition that was lower than what the costs would be at Kentucky Teacher's College. My grandparents decided to send my Aunt Barbara to UofL and have her stay with my grandmother's sisters in Louisville. My mother would follow behind," Annissa said.
While a student, Gwendol belonged to the Wesley (Methodist) Student Association and the Psychology Student's Association, while also helping to desegregate student housing. Annissa calls her mom a sort of accidental activist.
"It wasn't so much an effort to integrate UofL's on-campus housing, but rather just the times she was in. I don't think she saw herself as an activist, but rather as someone who had God-given talents and who would not let others' negative perceptions of her due to ignorance or racism deter her from accomplishing everything she was capable of," she said.
After earning her bachelor's from UofL, Gwendol continued her education at Temple University and then earned a PhD in human and organizational development from Vanderbilt University.
She went on to become a social worker, educator, administrator and consultant. Notably, she was the first African American to serve as a social worker in Hopkins County, Kentucky, and one of the first to serve in the state of Kentucky.
Gwendol later pursued a ministry career and was ordained under the Missionary Rule of the AME Zion Church. Throughout 37 years, she served as supply minister to churches in the Madisonville District, as well as pastor in Sebree, Kentucky, Nashville, Tennessee, White Plains, Kentucky, Russellville, Kentucky and Madisonville, Kentucky.
In 2004, she was appointed presiding elder of the Madisonville District – the first woman to hold this position in the Kentucky Annual Conference. She continued in that capacity before stepping down after eight years and served as pastor of Zion Temple AME Zion Church for over 20 years, retiring in early June 2016.
Gwendol and her husband, Alexander, had three children, including Annissa, who is executive director of Dutchtown South Community Corporation; Alexia, who is a licensed attorney and serves as senior director for professional development at the University of Colorado School of Law; and Alexander, who is an elementary school educator.
The McCaskills returned to Kentucky after the father retired from the military. They would visit Louisville often to see family, and Gwendol would also spend time in the city as part of her job. Annissa said she liked to visit UofL's campus whenever she was in town.
"We are very proud of her," Annissa said.
Source: UofL grad who helped desegregate campus housing went on to become one of the first African American social workers in Kentucky (UofL News, Feb. 24, 2022)