Rachel Butler wins Cycle September as Team UofL pedaled nearly 6,000 miles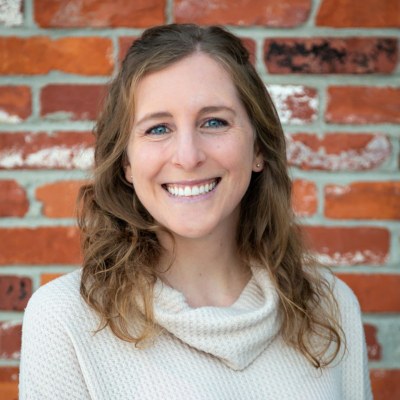 Team UofL had a blast and made an impact in Cycle September 2022 - The Global Bike Challenge, locally co-sponsored by Get Healthy Now, and UofL's Sustainability Council. Together, from September 1-30, we rode a total of 5,988 miles on 531 rides, with 163 bike commutes preventing 555 pounds of carbon pollution!
Congratulations to our $200 bike shopping spree winner, Psychology Postdoc Rachel Butler, who took the most trips (56) & pedaled the 3rd most miles (493), with 5th most days bike commuting (9). Kudos also go to Juan Tabares Tamayo (most miles), DJ Biddle (2nd most miles), and our top bike commuters for the month: Justin Mog (30 days, 378 miles) & Dan Delaney (12 days, 105 miles). Dr. Mog finished the month as the 2nd best Bike Commuter in the nation!
This year's Challenge may have ended, but it is never too late to pick up some healthy, sustainable two-wheeling habits! Check out our online resources for UofL Bicyclists - with handy maps, videos, and tips for getting around town car-free and care-free!
Team UofL Final Results in Cycle September 2022:
Total Miles: 5988 (up from Sept. 2021 5580)
Total Bike Trips: 531 (up from Sept. 2021 371)
Total Bike Commute Miles: 863 (up from Sept. 2021 774)
Total Bike Commutes: 163 (up from Sept. 2021 105)
Total Carbon Emissions Avoided: 555 lbs.
Top Riders (Most Miles)
| | | | |
| --- | --- | --- | --- |
| | Name | Miles | Trips |
| 1st | | 742 | 24 |
| 2nd | | 654 | 33 |
| 3rd | | 493 | 56 |
| 4th | | 475 | 25 |
| 5th | | 446 | 46 |
| 6th | | 435 | 53 |
| 7th | | 378 | 30 |
| 8th | | 376 | 11 |
| 9th | | 322 | 13 |
| 10th | | 300 | 43 |
| 11th | | 165 | 6 |
| 12th | | 118 | 13 |
| 13th | | 110 | 23 |
| 14th | | 109 | 8 |
| 15th | | 100 | 5 |
| 16th | | 91 | 4 |
| 17th | | 70 | 24 |
| 18th | | 69 | 17 |
| 19th | | 62 | 24 |
| 20th | | 51 | 6 |
| 21st | | 51 | 3 |
| 22nd | | 49 | 10 |
| 23rd | | 47 | 8 |
| 24th | | 41 | 5 |
| 25th | | 37 | 3 |
| 26th | | 35 | 4 |
| 27th | | 30 | 6 |
| 28th | | 24 | 2 |
| 29th | | 20 | 1 |
| 30th | | 18 | 1 |
Top Riders (Most trips)
| | | | |
| --- | --- | --- | --- |
| | Name | Miles | Trips |
| 1st | | 493 | 56 |
| 2nd | | 435 | 53 |
| 3rd | | 446 | 46 |
| 4th | | 300 | 43 |
| 5th | | 654 | 33 |
| 6th | | 378 | 30 |
| 7th | | 475 | 25 |
| 8th | | 742 | 24 |
| 9th | | 70 | 24 |
| 10th | | 62 | 24 |
| 11th | | 110 | 23 |
| 12th | | 69 | 17 |
| 13th | | 322 | 13 |
| 14th | | 118 | 13 |
| 15th | | 376 | 11 |
| 16th | | 8.8 | 11 |
| 17th | | 49 | 10 |
| 18th | | 109 | 8 |
| 19th | | 47 | 8 |
| 20th | | 165 | 6 |
| 21st | | 51 | 6 |
| 22nd | | 30 | 6 |
| 23rd | | 100 | 5 |
| 24th | | 41 | 5 |
| 25th | | 15 | 5 |
| 26th | | 91 | 4 |
| 27th | | 35 | 4 |
| 28th | | 51 | 3 |
| 29th | | 37 | 3 |
| 30th | | 24 | 2 |
Top Commuters (Most days riding to work)
| | | | |
| --- | --- | --- | --- |
| | Name | Miles | Days |
| 1st | | 378 | 30 |
| 2nd | | 105 | 12 |
| 3rd | | 8.8 | 11 |
| 4th | | 35 | 10 |
| 5th | | 38 | 9 |
| 6th | | 46 | 8 |
| 7th | | 33 | 7 |
| 8th | | 34 | 6 |
| 9th | | 49 | 5 |
| 10th | | 48 | 5 |
| 11th | | 30 | 5 |
| 12th | | 21 | 5 |
| 13th | | 8.0 | 2 |
| 14th | | 6.9 | 2 |
| 15th | | 4.2 | 2 |
| 16th | | 1.9 | 2 |
| 17th | | 8.0 | 1 |
| 18th | | 5.6 | 1 |
| 19th | | 3.9 | 1 |