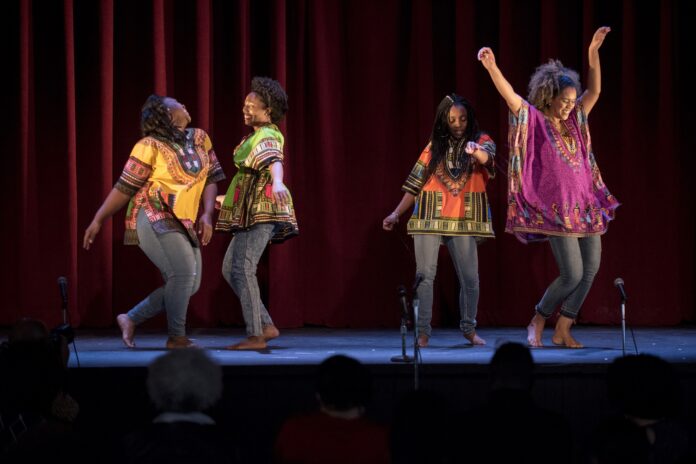 The first in a UofL series of events leading up to Juneteenth 2023 highlights the journey to freedom for African American descendants of enslaved persons. The series begins with a film screening and discussion at the Student Activities Center on Aug. 31, International Day for People of African Descent.
"This particular day reflects the values that society shares – that all humans are born free and equal in dignity and rights. We all have the potential to contribute constructively to the development and well-being of our societies," said Lee Gill, vice president, Office of Diversity and Equity.
Growing in understanding about diverse perspectives, members of the UofL and local community will have an opportunity to view the film, The Evers and participate in a campus conversation with Reena Evers-Everette, daughter of civil rights activists Medgar and Myrlie Evers-Williams.
As a young girl, Evers-Everette moved from Bayou to Jackson, Mississippi, as her father's work expanded in the fight for equality. Then, at age 8, Evers-Everette witnessed her father's assassination in front of their family home. Picking up the pieces of their life, her mother relocated the family to California. Evers-Everette went on to graduate from New York's Fashion Institute of Technology with a degree in business merchandising. Following a successful career in communications for domestic and international businesses, she returned to Mississippi in 2012 to continue her father's labor and legacy at the Medgar and Myrlie Evers Institute.
As the institute's executive director, Evers-Everette has lectured on the subjects of youth awareness and involvement, consulted with organizations on training youth activists and coordinated with the U.S. Department of the Interior on establishing the Medgar and Myrlie Evers House as a National Monument. Inspired by her father's courageous leadership and integrity, she works to advance the mission of cultivating positive social change, intergenerational civic engagement, social and economic justice and research on equity and social justice.
"As part of our year-long celebration of the significance of Juneteenth, and to educate the campus and general community about the impact slavery had and continues to have on the United States and the rest of the world, UofL is planning a year-long series that will culminate in the University of Louisville's Juneteenth 2023 festivities," Gill said.
UofL is working with Ambassador Attallah Shabazz, daughter of the late Malcolm X, to host the events. While most will focus on Black/African American descendants of enslaved persons, the series also will examine the histories of other peoples that have faced challenges in their quest to (re)gain freedom in other countries, as well as in the United States. 
Learn more about the upcoming Aug. 31 event at the Student Activities Center. 
Source:Discussion with daughter of civil rights activists kicks off UofL series (UofL News, Aug. 24, 2022)