EcoReps Lunch & Learn Workshop: Doughnut Economics
When
Sep 22, 2023
from

12:00 PM

to

01:00 PM

Where

Ekstrom W210

Contact Name
Brian Barnes
Contact Phone

502-338-1338

Add event to calendar

vCal




iCal
IN-PERSON OR Join Microsoft Teams Meeting, or join by phone at 502-792-9582 (Conference ID: 135 251 995#)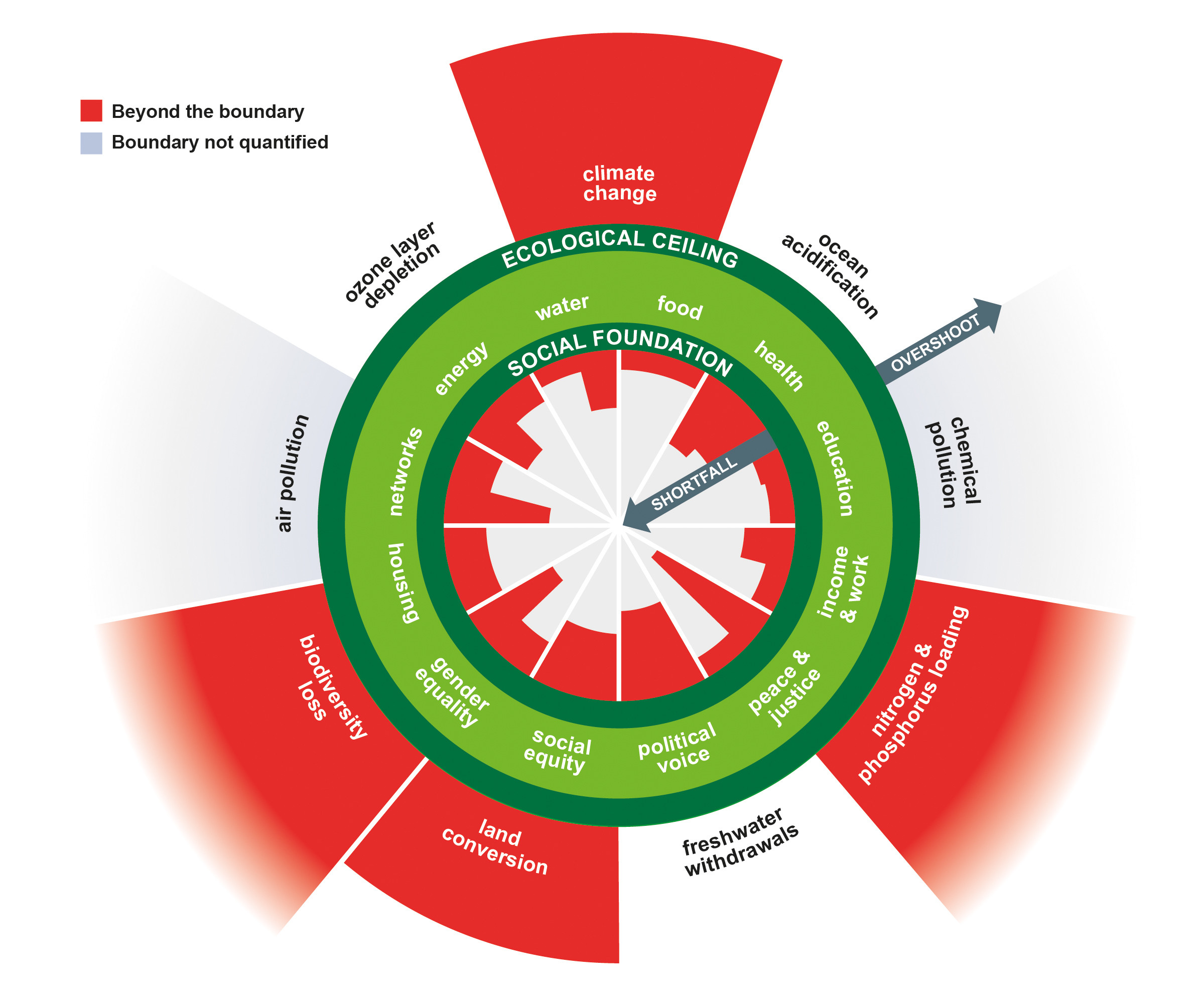 Join us for our monthly EcoReps workshop featuring locals making a difference in sustainability and a free vegetarian lunch!
On September 22nd, we will explore the highly instructive concept of Doughnut Economics with our special guests, John Hartmann & Edward Burns. The Doughnut offers a vision of what it means for humanity to thrive in the 21st century - and Doughnut Economics, as laid out in Kate Raworth's book, explores the mindset and ways of thinking needed to get us there.

Edward S. Burns came to Louisville in 1995 as a student at Spalding University where he earned undergraduate degrees in Church Ministry Studies with an emphasis in leadership development and in Social Work with an emphasis in Policy Issues. He completed graduate studies at UofL in Social Work with an emphasis in research and program development, then worked with the Cabinet for Families and Children, UofL, the Louisville Community Initiative and UPS. The principles of liberation theology and Catholic Social Teaching guided Edward's involvement with religious institutions, government, and nongovernmental organizations in his country of birth Belize, Central America.

John Hartmann studied business at the University of Kentucky from 1968-73 (celebrating the first Earth Day there on April 22, 1970), and finished his bachelor's degree in Business Administration at  UofL in 1988. He worked 6 1/2 years at the Crescent Hill Public Library, joined the Greater Louisville Sierra Club in 1994, and later served as Chair of the Club, 1998-2000. Later, he joined the staff at the Virginia Chance School in Louisville as a Library Specialist, 2000-2007. John served on the Steering Committee of the Louisville Climate Action Network, and hosted weekly conversations on important world issues for over 14 years at Wednesday evening "Conversation Cafes", 2003-2017. He also joined the Louisville Fellowship of Reconciliation and became an Editor on the social justice paper, FORsooth Newspaper. After a few years, he became Editor in Chief of the paper. During his time with LFOR, he convened a group of dedicated persons to bring community radio to Louisville, and the station, WFMP Forward Radio has been on the air since April of 2017, broadcasting at 106.5fm and livestreaming and podcasting at forwardradio.org.

The Sustainability Council's EcoReps program is designed to move students, faculty & staff beyond talk to action for a more sustainable UofL! We provide basic training & resources, service opportunities, and leadership positions as a point-person & peer-to-peer advocate for sustainability. More info on EcoReps website. This fall, we continue our series of workshops monthly on Fridays at noon. All are welcome.