Sustainability on Tap: Louisville Water Company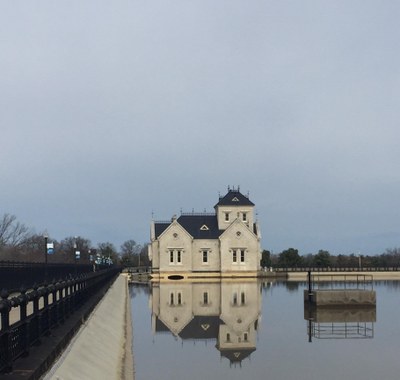 UofL and the Louisville Water Company are collaborating again this year to educate students, faculty, staff, and the public on the value of getting back to the tap with events, guest lectures & water filling station signs.
Do you know where our drinking water comes from or the engineering behind it? Explore the political and global concerns around water, or dive into marketing issues. Louisville Water's story of science, and public health brings real-world examples to the classroom, and they are always happy to provide staff for guest lectures or tours.
Contact Louisville Water Co.'s Kelley Dearing Smith to arrange a tour or guest lecture: ksmith@lwcky.com or 502.569.3695
Find UofL Tap Water Filling Stations here.
This Friday, August 28th at noon, the UofL Sustainability Council will kick off its monthly EcoReps Workshop series by highlighting the incredible work of our friends at LWC!
EcoReps Workshop: Louisville Water Company
Friday, Aug. 28th at Noon, Ekstrom Library room W210
Virtual & In-Person for up to 10 attendees (seats are first-come, first-served)
Join us for our monthly EcoReps workshops featuring locals making a difference in sustainability! Our guest speaker to kick off the new year will be Barbara Crow, a Strategic Communications Consultant for the Louisville Water Company. Barbara will share some of the many ways that Louisville's award-winning, publicly-owned Water Company is advancing sustainability in the provision of safe, healthy tap water to the citizens of Louisville!
The Sustainability Council's EcoRep
s program is designed to move students, faculty & staff beyond talk to action for a more sustainable UofL! We provide basic training & resources, service opportunities, and leadership positions as a point-person & peer-to-peer advocate for sustainability. This fall, we continue our series of in-person and virtual workshops each month on last Fridays at noon in Ekstrom Library room W210. All are welcome. More info on EcoReps website.