Sierra Club names UofL "Coolest" public school in Kentucky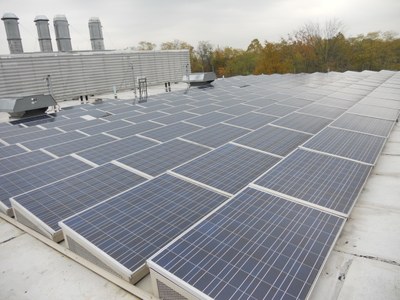 UofL slipped to #104 (out of 268) on Sierra Club's 2018 Coll Schools list with an overall score of 63.22 (out of 100). Complete details are available online here, but here are a few relevant points about this year's rankings:
Only one school in Kentucky ranked higher than UofL, which finished just below Berea College (ranked 101st with a total score of 63.69).
UofL maintained its ranking as the "Coolest" Public School in Kentucky. The other state schools on the list included Western Kentucky University (ranked 150th) and Eastern Kentucky University (ranked 244th).

In 2017, UofL ranked considerably higher at #51 (out of 229). Why did we slip? Several reasons:

Lots of additional schools submitted their data this year (39 more), so there's more competition. As the Sierra Club reported, "In the 12 years since Sierra began highlighting the best environmental practices of colleges and universities, the competition to be the ecofriendliest in all of academia has gotten fierce. This year, we received a record 269 responses from qualified institutions, which now include Canadian schools and community colleges."
Other schools are likely making quicker progress on some things than UofL is, especially given the complete elimination of our Climate Action Plan budget over the last two years; and
This score is mostly based on some fairly old Sustainability Tracking, Assessment & Rating System (STARS) data that we gathered in 2015 and submitted February 2016. It does not reflect any progress (or back-sliding) that has happened in the last three years. We are currently gathering data for our next STARS submission, which will happen in early 2019, in time to help us hopefully bump up our ranking on next year's Cool Schools list.