Sustainability Roundtable: Thermal Comfort and Energy Assessment of Campus Academic Buildings
When
Nov 22, 2019
from

11:00 AM

to

12:00 PM

Where

Urban Studies Room 200 (426 W Bloom St)

Contact Name
Tamara Sluss
Contact Phone

502-852-4040

Add event to calendar

vCal




iCal
Please join us for UofL's Sustainability Roundtable on alternate Fridays throughout the fall at 11am.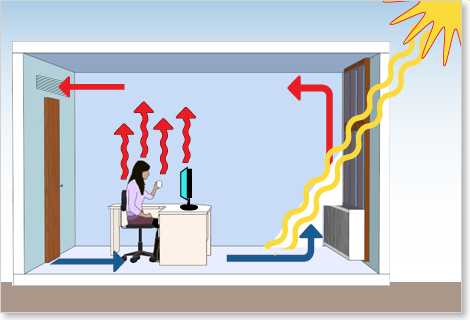 On Nov. 22nd, our speaker will be Derek Fannin, a masters student in UofL's interdisciplinary Sustainability program. Derek has been using UofL's campus as a living lab to investigate the potential for efficiency and comfort improvements to campus buildings.

The format is a 30-40 minute presentation from a variety of speakers throughout the year, followed by 20-30 minute open discussion. Please feel free to bring your lunch! Anyone with an interest in sustainability can give talks at the speaker series and participate in the audience, including faculty, staff, students, practitioners, teachers, government officials, and members of the public. If you would like to give a presentation, or would like to hear a particular speaker, please contact Tamara Sluss.
PLEASE NOTE: Our originally planned speaker for November 22nd, Lilias Pettit-Scott, from the Urban Agriculture Coalition has been rescheduled for spring 2020. One of Lilias' passions is season-extension and year-round growing. She'll share some of the latest about using high tunnels for producing food in both urban and rural settings.