Campus Tree Advisory Committee - Spring 2017 Meeting
When
Mar 09, 2017
from

01:00 PM

to

02:30 PM

Where

Ekstrom Library W210

Contact Name
Justin Mog
Contact Phone

502-852-8575

Add event to calendar

vCal




iCal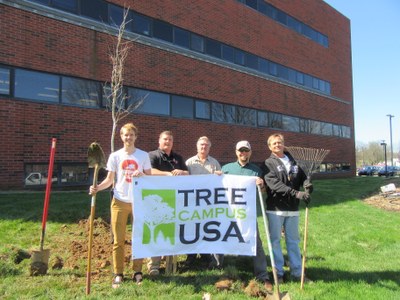 The Campus Tree Advisory Committee is open to all employees, students & community members interested in helping UofL protect & expand our tree population. We meet just once a semester. The agenda includes:
Updates: recent tree plantings, removals and maintenance plans (Greg & Aaron)
Plan for a 2017 UofL Arbor Day Celebration, April 7th, 11am-1pm, Louisville Hall (Justin)
Report-back from local mills re: milling UofL wood from campus trees that have to be removed (Russ)
Planning for tree-related Service Learning Projects (all)
- Report from 2017 Maple-Tapping with BIOL labs
- Any other classes on offer which are/could integrate tree-related service learning?
- Encouraging UofL folks to get involved in Louisville Grows community planting:
Saturday, March 18, 2017, 10am - 3pm - California Neighborhood Tree Planting (170 trees)
Updates/Maintenance of Belknap Tree Tour (Niki)
Updates on Campus Tree Inventory & UofL Tree App?
Other items? Contact the Chair, Justin Mog at justin.mog@louisville.edu
Connect with us on Facebook.