13th Annual Human Trafficking Awareness Conference
When

Feb 20, 2023 12:00 PM

to


Feb 22, 2023 04:20 PM

Where

Microsoft Teams

Add event to calendar

vCal




iCal
The 13th Annual Human Trafficking Awareness Conference will be held the week of February 20th – 22nd.  virtually on Microsoft Teams hosted by the University of Louisville Women's Center in partnership with People Against the Trafficking of Humans Coalition of Kentucky. The focus of this year's conference will be climate change and migration.
"Climate Change, Migration and Vulnerability to Trafficking" 
Monday, February 20th 12-1:30pm  on Microsoft Teams

This session will cover how the impact of climate change and environmental degradation in deepening inequality, driving migration and creating vulnerability to modern slavery, human trafficking and forced labor within borders and cross borders. It will explain why this connection needs be acknowledged and treated with urgency and what actions are needed at the international, regional and national levels.
What is modern slavery and is climate change a driver for modern slavery?

How is vulnerability to modern slavery linked to patterns of displacement and migration?

Understanding the drivers of modern slavery in context of climate change with case studies from South Asia and West Africa

Why should this issue be treated with urgency and what needs to be done to address this issue?
Presenter: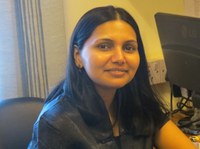 Ritu Bharadwaj
Principal Researcher and Team Leader, Governance of Risk, Climate Change Group, International Institute of Environment and Development (IIED)
Ritu Bharadwaj has more than 20 years of senior policy development, research and management experience in government, funding agencies and international NGOs. She has worked extensively on climate resilience, resource conservation, social protection, migration and gender issues. Over the years her work has helped develop robust evidence-based research that has influenced policy framework and strategies for numerous institutions and organizations, including national governments, international development and humanitarian organizations. Her experience spans across issues of climate change, disaster risk reduction and migration and how it interacts with climate induced migration. She has particular understanding on how to align development and social protection programs to prevent climate induced displacement and distress migration. Having provided leadership on policy and program design, she is seen as an important resource in the think tank of several institutions, particularly with government agencies, where she has contributed to the overall strategy, learning and advocacy agendas.
"Trafficking Victims and the Immigration System"
Tuesday, February 21st 5-6pm on Microsoft Teams

This session will focus on the intersection between immigration and human trafficking. The presenter will present on the immigration options available to victims of human trafficking and will explain the legal processes that victims must go through in order to pursue these immigration benefits.
Presenter: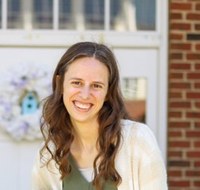 Katie Taylor
Immigration Attorney, Kentucky Refugee Ministries 
Katie Taylor has worked as an immigration attorney at Kentucky Refugee Ministries in Lexington, Kentucky since August 2017. She represents clients in humanitarian and family based immigration law cases. Katie graduated with her law degree from Harvard Law School in May 2017 and with a BS in Computer Science from the University of Kentucky in May 2014.


"Human Trafficking 101 Workshop"
Wednesday, February 22nd 5-6pm on Microsoft Teams


Wednesday, February 22nd 5-6pm on Microsoft Teams - Register here
This session will give you a broad overview of the problem of human trafficking globally, nationally, and locally.
Sponsored by: 



People Against the Trafficking of Humans Coalition of Kentucky (PATH): PATH Coalition of Kentucky is a non-profit in Louisville, KY that includes passionate advocates and professionals. Led by a Board of Directors, PATH works with academic, community, and faith-based organizations to foster awareness of the realities of human trafficking and cultivate collaborative efforts with agencies and individuals who provide healing and hope to those affected by human trafficking.