Free Store
Opened by students in 2013, the UofL Free Store helps useful stuff make its way to those in need rather than to the landfill. It's like a thrift store, but totally free!
UofL Free Store Trash to Treasure Move-Out to Move-In!

During the 2023 Move-Out April 17th - May 2nd, UofL urged students to skip the landfill dumpster and fill up the Free Store! We've got TONS of great stuff to give away to students as they return to campus for Move-In 2023! Why waste money on new stuff when we've got everything you need for your dorm and your wardrobe, all for FREE?!

Move-in Free Sale!
Thursday, Aug. 17th, noon-5pm, Garden Commons at the Baptist Center
The UofL Free Store will hold a pop-up free sale on Move-In Day to help you avoid the trip to Target! Load up on free clothing, shoes, accessories, linens, kitchen & housewares, cleaning & school supplies, and much more - all donated by students during last year's Trash-to-Treasure Move-Out!

Sustainability Shopping Spree!
Friday, Aug. 18th, 4:00-5:30pm, Red Barn Plaza (Rain location: SAC 116-118)
The UofL Free Store and Cardinal Cupboard will be holding a pop-up shop where everything is FREE. These student-run services are available year-round to help keep useful stuff out of the landfill while lowering your bills. The Free Store is a place for free exchange of clothing, shoes, accessories, linens, kitchen & housewares, cleaning & school supplies, and much more. The Cardinal Cupboard is our on-campus food pantry offering both fresh and packaged foods whenever you need.
The Free Store is a space for the on-going free exchange of clean, functional, durable items like clothing, shoes, electronics, small appliances, household items, bath & beauty supplies, books, school & art supplies, and more.
Fall 2023 Free Store Hours: Mon-Thu 12-6pm
Located in SAC W303C, the UofL Free Store is run by interns and volunteers who help process donations and keep the store tidy and organized in support of the project to help keep useful items out of the landfill while meeting the needs of their peers.
Donations of clean, functional items can be made any time in the small bin outside the door of the Free Store or in the large red bins at the Garden Commons next to the Baptist Center. Please do not donate torn, broken, soiled, or damp items. Unfortunately, we do not currently have the capacity to mend, repair, or clean donations.
UofL promotes an inclusive environment for all, regardless of gender identity and/or gender expression. The Free Store is a Transgender-Friendly space.
The store is open to all UofL students and employees during set hours each week during the regular academic year. Volunteers wanted!
Volunteer!
The UofL Free store relies on volunteers to help us create an efficient, safe, and excellent service for the campus community. If you are interested in becoming a volunteer, please contact us at uoflfreestore@gmail.com.

Typical volunteer responsibilities include:
Greeting patrons with a friendly and welcoming attitude
Protecting the confidentiality of patrons
Cleaning and organizing the Free Store
Keeping store a clean, bright, and welcoming environment
Emptying waste bin into recycling/trash as needed
Weighing and tracking donations into our donation chart
Canvassing campus with promotional flyers, chalkboards, and other materials
Reporting any issues to Free Store manager
Checking donation bin when needed and restocking store
All Volunteers must commit to one hour shift of volunteer work per week during the fall or spring semester. Volunteers are recommended not to overwork themselves and keep their curricular work, mental and physical health, and personal health a priority.
Free Sales!
Last Tuesdays, August - April, 4:30-6:30pm, Red Barn
These pop-up Free Sales are offered by the Free Store. They will be offered on last Tuesdays of each month throughout the year from 4:30-6:30pm at the Red Barn (outside in good weather).
Thank You!

The Free Store is grateful for support from the Kroger Zero Hunger | Zero Waste grant in support of UofL's sustainability initiatives!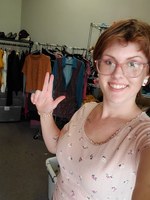 If you would like to volunteer or have questions about the Free Store, please contact our 2022-24 Free Store Manager:
Emily Minnis (502-523-7879)
History & Press: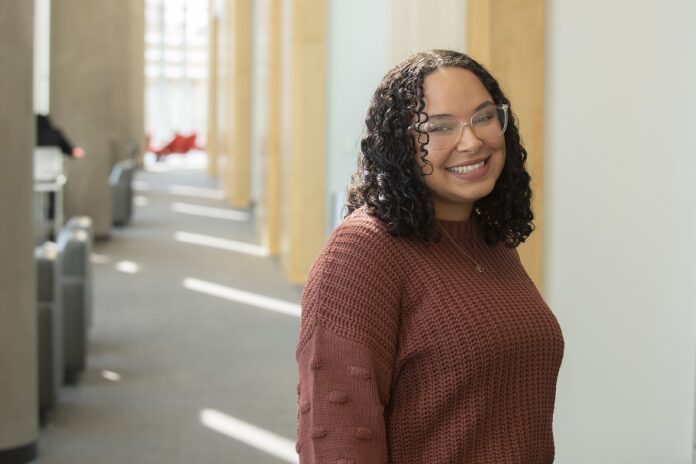 UofL and the Free Store help December grad break the poverty cycle (UofL News, Dec. 7, 2022)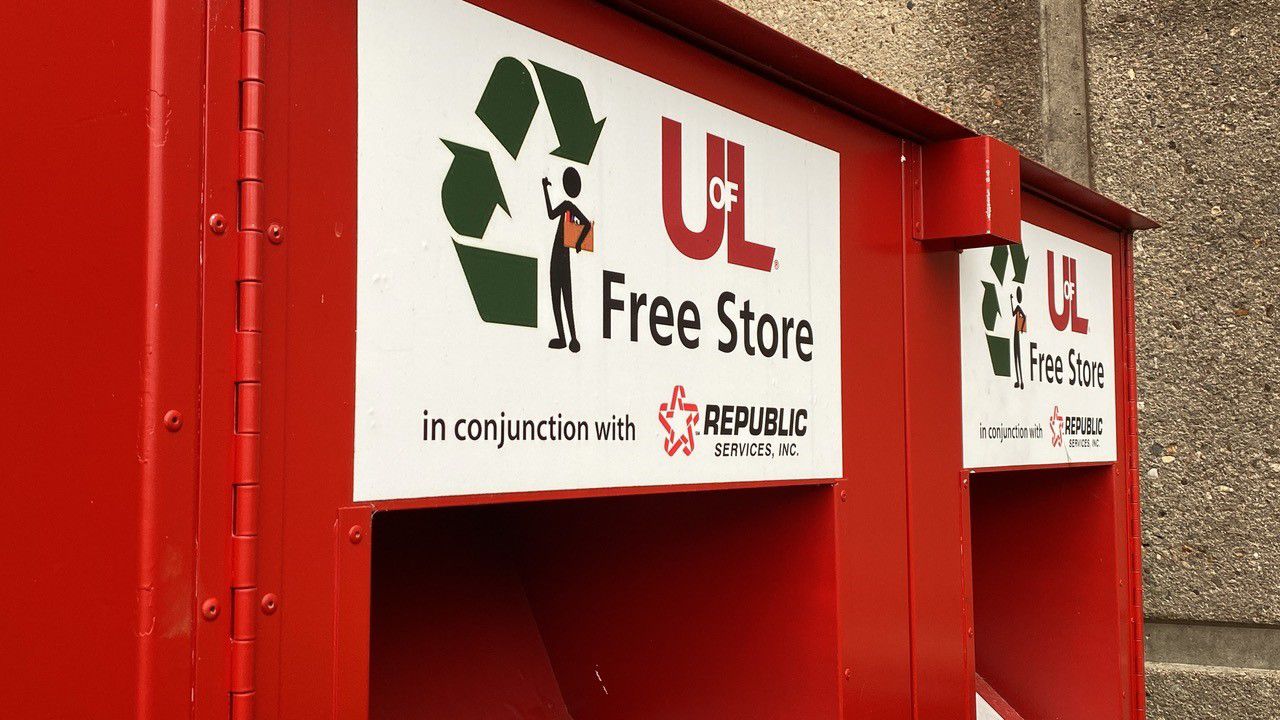 UofL's 'Free Store' offers clothing, essentials to the campus community amid high inflation (Spectrum News 1, Dec. 2, 2022)
New University "Free Store" aims to combine convenience with sustainability (The Louisville Cardinal, Nov. 11, 2021)
Students in Group Recycling And Sustainable Solutions (GRASS) first joined forces with the UofL Sustainability Council and Campus Housing in Fall 2013 to open a permanent Free Store which was originally housed in the basement of Unitas Hall through Spring 2019. In 2017 alone, the Free Store helped keep over 700 pounds of items out of the landfill!
Sustainability at UofL: GRASS develops Free Store
(The Louisville Cardinal, 4/3/13)