Sustainability Week Free Movie Series
When

Oct 21, 2019 12:00 PM

to


Oct 24, 2019 04:30 PM

Where

UofL's Health Sciences Center

Add event to calendar

vCal




iCal
The Health Sciences Center Green Team is excited to host a series of free documentary films! There will be two screenings each day and you are welcome to stop by any time during the showings: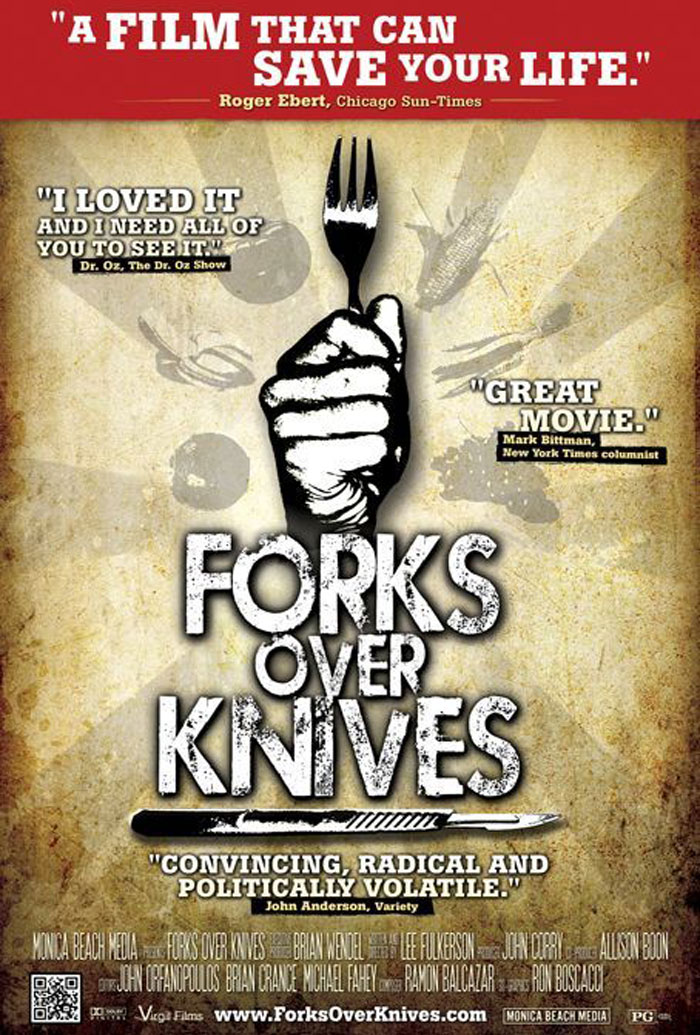 Forks Over Knives
Monday, Oct. 21st, Noon and 3:30pm
Kornhauser Library HSC Auditorium
Forks Over Knives examines the profound claim that most, if not all, of the chronic diseases that afflict us can be controlled or even reversed by rejecting animal-based and processed foods. The major storyline traces the personal journeys of Dr. T. Colin Campbell, a nutritional biochemist from Cornell University, and Dr. Caldwell Esselstyn, a former top surgeon at the world-renowned Cleveland Clinic. On separate paths, their discoveries and groundbreaking research led them to the same startling conclusion: Chronic diseases including heart disease and type 2 diabetes can almost always be prevented—and in many cases reversed—by adopting a whole-food, plant-based diet. The idea of food as medicine is put to the test. The film follows everyday Americans with chronic conditions as they seek to reduce their dependence on medications and learn to use a whole-food, plant-based diet to regain control over their health and their lives.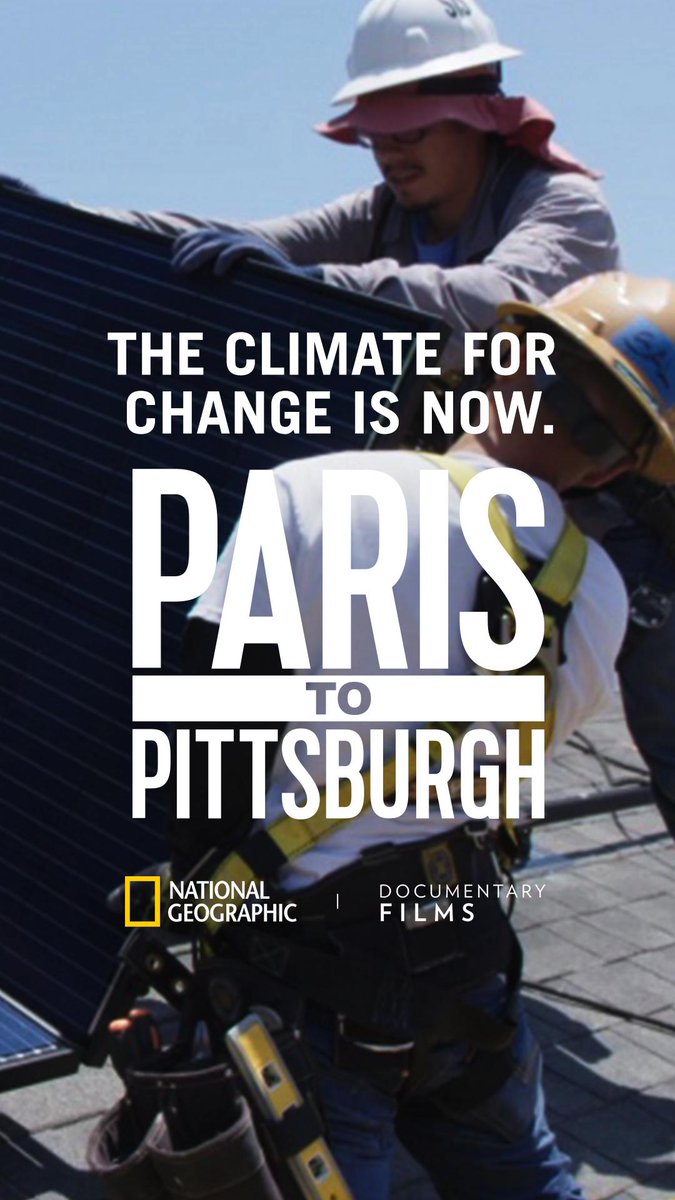 Paris to Pittsburgh
Wednesday, Oct. 23rd, Noon and 4:30pm
HSC Instructional Building room B302 (Ali & Preston)
As scientists' warnings about the impacts of climate change become more and more dire — and the level of inaction from the federal government becomes more and more alarming — a growing number of leaders are fighting global warming with local solutions. Paris to Pittsburgh — a new film produced by Bloomberg Philanthropies and RadicalMedia, and distributed by National Geographic Documentary Films — features the voices of some of these forward-thinking leaders, including NRDC president Rhea Suh, along with the stories of everyday Americans who have been on the front lines of the climate crisis. From the former coal town of Pittsburgh to America's breadbasket of Iowa to the island of Puerto Rico, the film takes you through climate change–fueled disasters in numerous communities, as well as their recovery, resiliency, and tireless efforts to inspire homegrown change. Mayors, governors, community groups, businesses, and others are stepping up, embracing solutions like renewable energy and reaping benefits like cleaner air, job growth, and cost-cutting—all close to home, where it matters most. And this movement of our innovative citizens, cities, states, and businesses could change the course of our future and ensure that the United States remains a global leader in reducing greenhouse gas emissions—and protecting our planet, health, and future generations.


Current Revolution
Thursday, Oct. 24th, Noon and 4:30pm
Kornhauser Library HSC Auditorium
American Resilience Project's new film series and associated outreach campaigns tackles the challenge of how the utility, auto, tech and defense industries can help modernize the aging power grid to make it more secure and responsive to the needs of its users, while enhancing environmental performance. With a focus on national security, economic prosperity, and environmental justice, the films and campaigns will show how the nation can embrace smart policies and investments that support grid modernization through distributed renewable energy generation and the development of an electric vehicle infrastructure. For decades, the utilities industry has been a driving engine of the U.S. economy, contributing significantly to our progress and standard of living with a business model that focused on centralized generation. But now, because of reduced demand from a number of factors, including more efficient energy systems, power companies face a crisis that requires them to capture new market share to survive in the 21st century. The industry has its sights on the transportation sector, which means a chance to catalyze the electric vehicle industry, but which also sets it on a collision course with major petroleum interests. And with the need for a smart, cybersecure grid, the tech and defense industries also have critical roles to play.