Solve Climate by 2030: Kentucky Climate Solutions Dialog
Will be livestreamed and posted afterward via YouTube
UofL's Conn Center for Renewable Energy Research is excited to host the Kentucky event as part of Solve Climate by 2030 - A Global Dialog on Green Recovery / Climate Solutions / Just Transition. On April 7th, university and high school students across the US and around the world will tune in to 100 coordinated university-hosted regional webinars from fifty different countries. How can ambitious state and local action put us on the way to solving climate change by 2030?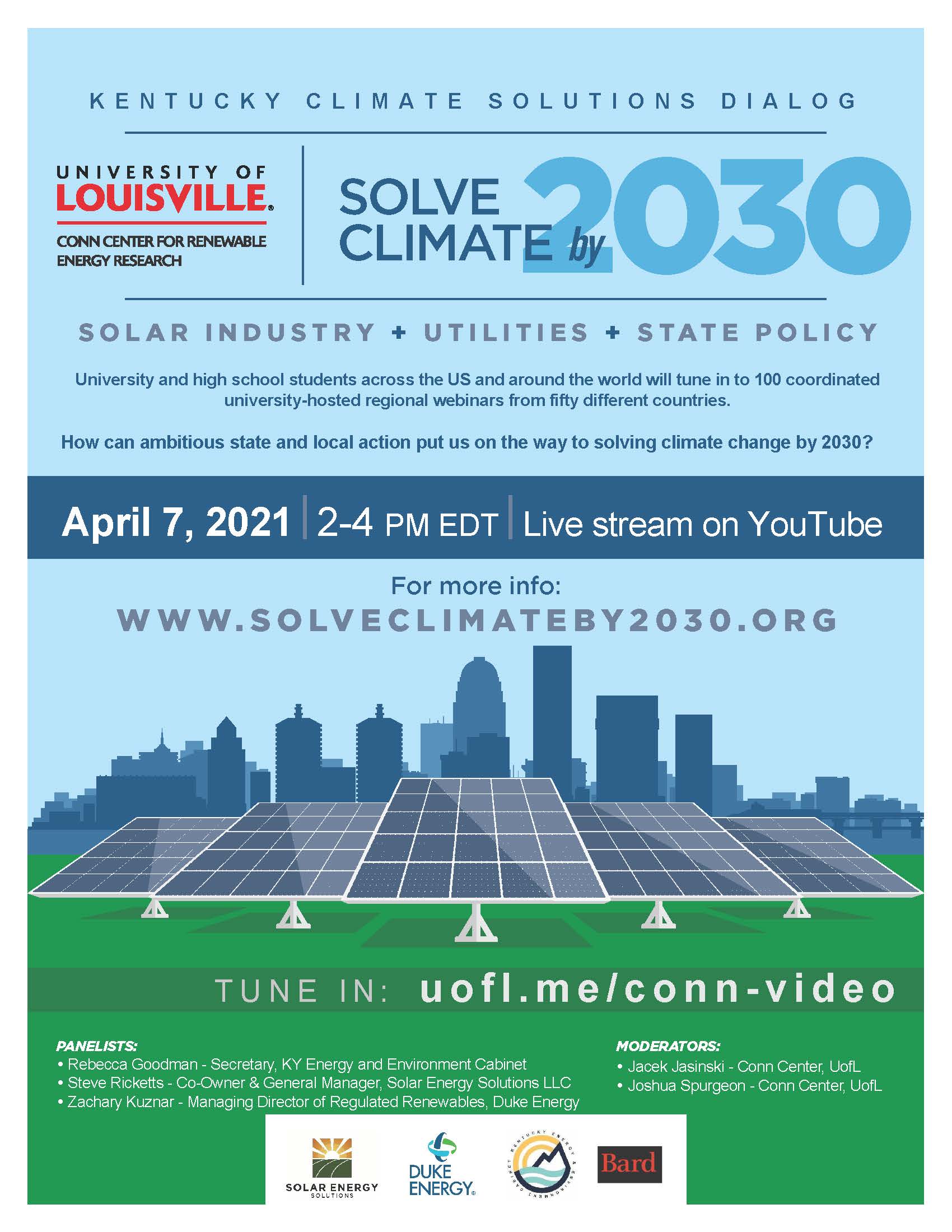 Here in Kentucky, our panelists will include:
1. Rebecca Goodman, Secretary, KY Energy and Environment Cabinet
2. Steve Ricketts, Co-Owner & General Manager – Business Development, Solar Energy Solutions LLC
3. Zachary Kuznar - Managing Director of Regulated Renewables, Duke Energy
Moderators: Jacek Jasinski and Joshua Spurgeon, Conn Center for Renewable Energy Research
The schedule will be:
2:00-3:00pm  Climate Solutions Webinar
3:00-4:00pm  Panel Discussion
PLEASE REGISTER HERE to join the webinar live, or if you would like to be e-mailed a link to the recording. For more info, see the event webpage.