Sustainability Roundtable: Transdisciplinary Research in Support of Cooperatives & the Louisville Community Grocery
When
Feb 14, 2020
from

11:00 AM

to

12:00 PM

Where

Urban Studies Room 200 (426 W Bloom St)

Contact Name
Tamara Sluss
Add event to calendar

vCal




iCal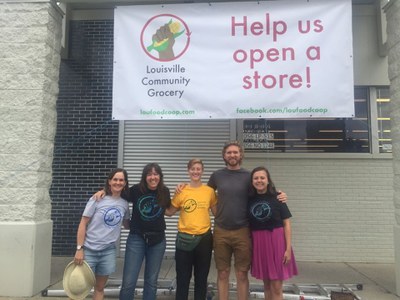 Please join us for UofL's Sustainability Roundtable on alternate Fridays throughout the spring at 11am.
Our speakers on Feb. 14th will be from a team that secured a $15,000 two-year grant from UofL's Cooperative Consortium for Transdisciplinary Social Justice Research in support of the Louisville Association for Community Economics' effort to launch a community-owned/cooperative grocery store in one of the city's urban food deserts.
We'll hear from Anthropology Professor, Dr. Lisa Markowitz, on context and case studies about cooperatives in the food system; and UofL's Sustainability Coordinator, Dr. Justin Mog, who participated as the lead survey researcher exploring the needs and desires of Louisville residents for a community grocery. 
Come learn about this exciting grassroots effort to take back our food security from corporate control and how UofL researchers can get involved in supporting the project.
The format is a 30-40 minute presentation from a variety of speakers throughout the year, followed by 20-30 minute open discussion. Please feel free to bring your lunch! Anyone with an interest in sustainability can give talks at the speaker series and participate in the audience, including faculty, staff, students, practitioners, teachers, government officials, and members of the public. If you would like to give a presentation, or would like to hear a particular speaker, please contact Tamara Sluss.