Sustainability Roundtable: Shauntrice Martin, Feed The West
When
Nov 20, 2020
from

11:00 AM

to

12:00 PM

Where

online

Contact Name
Tamara Sluss
Contact Phone

(502) 529-1602

Add event to calendar

vCal




iCal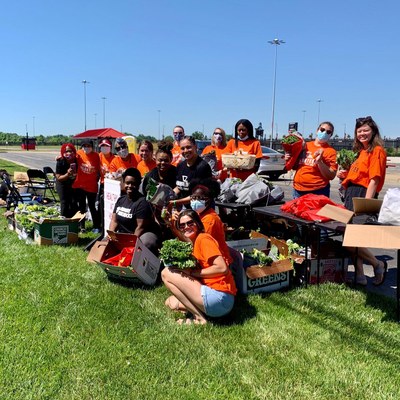 Join Microsoft Teams Meeting
Or join by phone at 502-792-9582 (Conference ID: 430 698 464#)
Please join us for our final fall Sustainability Roundtable, when our speaker will be Shauntrice Martin, the inspiring and amazing founder of the Feed The West initiative. #FeedTheWest is a community food justice initiative spearheaded by Shauntrice Martin and sponsored by Change Today, Change Tomorrow.
This initiative brings fresh food and groceries to communities suffering from food apartheid in our urban core. It is on-going until the West End has a Black-Owned and sustainable fresh food source for our residents.
The format is a 30-40 minute presentation from a variety of speakers throughout the year, followed by 20-30 minute open discussion. Anyone with an interest in sustainability can give talks at the speaker series and participate in the audience, including faculty, staff, students, practitioners, teachers, government officials, and members of the public. If you would like to give a presentation, or would like to hear a particular speaker, please contact Tamara Sluss.