New Internship & Student Employment Coordinator
Kristen Dethloff started June 6, 2022, as Internship and Student Employment Coordinator in the University Career Center. Kristen is a UofL Class of 2021 graduate with a Bachelor of Arts in Communication and a minor in Criminal Justice.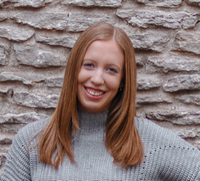 Kristen Dethloff
Kristen experienced first-hand the ins and outs of navigating internships and student employment with a full-time course load as an undergraduate college student. She held a part-time job with the Athletic Department as an Athletic Tutor while simultaneously interning long-term with Louisville's two professional soccer teams, Louisville City FC and Racing Louisville FC.  
Upon graduation, Kristen found employment with Chicago's professional soccer team near her hometown in the suburbs of Chicago. She has a demonstrated history and interest in Community Engagement, Marketing, as well as Programming and Events. Her transition from the sports industry to higher education is driven by a compassion for advocating for students and connecting with employers. In her role at UofL, Kristen will focus on coordinating internships for students in the academic programs served by the University Career Center; developing part-time, off campus employment for students; and promoting these opportunities across the University community. 
Now that she has returned to Louisville, she enjoys attending various spectator-sporting events, consuming all true crime media, reconnecting with old friends, and visiting family when possible.   
Kristen can be contacted in the University Career Center at 502-852-5485 or Kristen.Dethloff@louisville.edu.