Application and Interview Process
Application Procedure
The following information outlines the process for medical students applying for a surgical internship, beginning July 1, 2023, continuing into a general surgery residency on July 1, 2024.
Applicants must have their files completed for screening prior to receiving an invitation to interview. Applications must be submitted using ERAS.
A completed ERAS application contains the following documents:
ERAS application
MSPE letter (Dean's Letter) - after October 1st
3-5 letters of recommendation*
USMLE I and II scores
Medical school transcript
*While your letters of recommendation should be addressed to the Program Director, please send them via ERAS.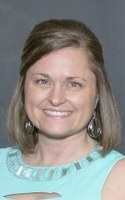 Machenize Eason
m.eason@louisville.edu
502-852-1895
Interview Process
The General Surgery Review Committee will screen all applicants, and invitations will be issued. Upon receipt of the invitation, please contact Machenize Eason at 502.852.1895 to arrange your interview according to the following schedule:
November 10, 2023
December 8, 2023
January 5, 2024
Internship dates run from July 1, 2023 to June 30, 2024
Grand Rounds will be held virtually at 7:00 am and is optional for applicants.
Interviews will be conducted in-person or virtually TBD and begin at 9:00 am.
Dr. Kelly M. McMasters, Department Chair, will give an overview of the program. Candidates will have 3 half-hour interviews with surgery faculty and current residents in addition to an interview with Dr. McMasters and the Program Directors.