HSC Office of Diversity and Inclusion
HSC Office of Diversity and Inclusion
HSC ODI Welcome
The Health Science Center Office of Diversity and Inclusion at the University of Louisville welcomes and embraces our community of students, faculty and staff.  We seek to encourage and foster all our constituent's growth and development to allow for everyone to be successful on our campus.  By augmenting a culture and climate that demonstrates its belief that diversity and inclusion adds value to intellectual development, academic enrichment, patient care, research and community engagement, we believe our campus will be at the forefront of opportunity and innovation.
Our website provides a platform for our readers to explore the many programs, reports, events and activities from across the Health Science Center in one central repository that will benefit all of our faculty, staff, students and members of the community.  Should you have comments or questions about our diversity efforts or this website, please send feedback to hscodi@louisville.edu .
---
SPOTLIGHT:
Click here to read the full story.
Statement from Diversity, Equity, and Inclusion Centers (9/23/2020)
COVID-19 Update: 
In order to comply with a university-wide call to maintain healthy environments for all students, faculty, staff, and guests, the HSC Office of Diversity and Inclusion has limited in-person office hours. Our staff a can be contacted during our usual office hours M-F 9:00 am - 4:00 pm. To reach the HSC ODI team please call 502-852-7159 or email hscodi@louisville.edu. 
Visit UofL's COVID-19 webpage frequently for the latest updates regarding the university's response to the COVID-19 situation, Frequently Asked Questions for faculty and staff, and other helpful resources.
Click here for a list of COVID-19 community resources compiled by the HSC ODI team.
---
HEED Award recipient 2015, 2016, 2017, 2018, 2019 and 2020.
The University of Louisville is an Institutional Member of the National Center for Faculty Development & Diversity (NCFDD). NCFDD is a nationally recognized, independent organization that provides career development and mentoring resources for faculty, postdocs, and graduate students at more than 450 colleges and universities.
---
Goal
The HSC Office of Diversity and Inclusion's goal is to enhance partnership across the schools on the Health Sciences Campus as we continue to promote an environment of inclusiveness through the understanding and celebration of the many differences in perspectives, thoughts, experiences, belief systems and cultures of our students, faculty and staff. With this goal in mind, it is our intention to provide support toward our efforts of excellence in education, community outreach and research.
Vision
To be a model for innovation for health equity driven by excellence in education, community outreach and research.  We strengthen the climate by supporting a diverse and inclusive learning and working environment.
Mission
To conceptualize, cultivate and coordinate partnerships across the schools of Dentistry, Medicine, Nursing and Public Health & Information Sciences by building organizational capacity and expanding leadership competency for the HSC diversity and inclusion efforts.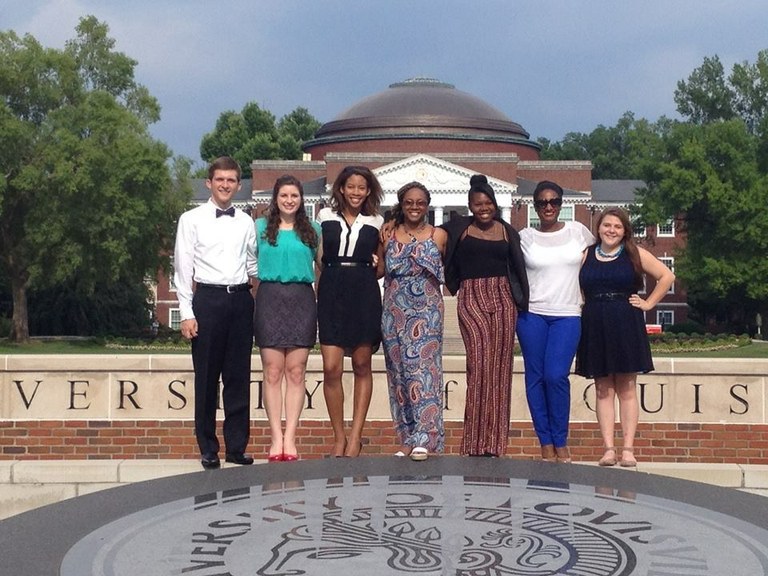 The HSC Office of Diversity and Inclusion places a major emphasis on increasing the number of students from racial/ethnic groups designated as underrepresented into the health professions system.  Emphasis is also given to recruiting, retaining and promoting a diverse workforce here at the Health Sciences Center for our schools of dentistry, medicine, nursing, and public health.
The University of Louisville strives to foster and sustain an environment of inclusiveness that empowers us all to achieve our highest potential without fear of prejudice or bias.
Centers & Offices
Office of the Vice Provost of Diversity and International Affairs
Commission on Diversity and Racial Equality (CODRE)
Cultural Center
Disability Resource Center
International Center
LGBT Center
Women's Center