---
Graduate students and postdoctoral scholars make significant contributions to the dynamic research at the University of Louisville School of Medicine. The Office of Graduate and Postdoctoral Studies aims to help graduate students and postdocs maximize this pivotal state in their professional development. This office is dedicated to enhancing their experience.
We invite you to explore the materials and information that pertain to you in the pages of this site. Please contact the office with any questions, comments, or ideas that you may have about graduate and postdoctoral studies at the University of Louisville School of Medicine.
Hazel Ozuna
Microbiology & Immunology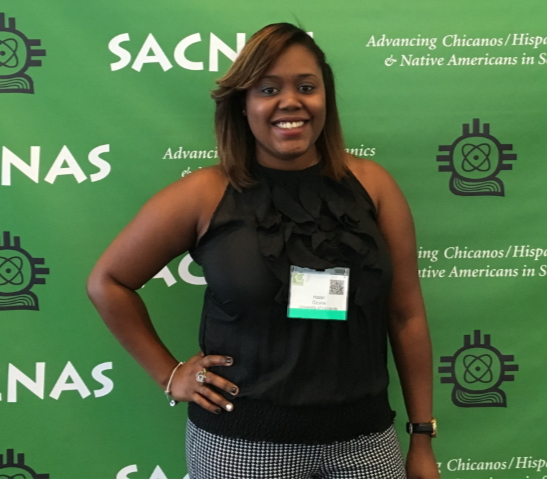 I was born in Bronx, NY and raised in Bayamon, Puerto Rico.  I lived in a federal project and I come from a single mother family that lived out of barely $15,000 a year, which it was the poverty level cut off then.  Needless to say I have come a long way.  I am a driven individual, both positive and negative experiences have served as fuel to reach my goals.  I obtained a B.S. in Molecular and Cellular Biology with a minor in Math at the Universidad Metropolitana, part of the Ana G. Méndez System in San Juan, PR.  Every summer I participated of summer internships that provided me experiences in the fields of Genetics, Microbiology and Computer Science.  My last internship, at San Jose State University in CA, was particularly important because that is when I became interested in microbiology.  I was using fluorescence microscopy approaches to identify the SBG3 bacteria, an oral bacteria part of the TM7 division.  Coincidentally enough, now I work in the lab of Dr. Donald R. Demuth, in characterizing the iron transport mechanism of an oral bacteria called Aggregatibacter actinomycetemcomitans and the role that neutrophils play in this mechanism. 
Interests: I love reading science fiction, painting has been a long-life passion and tennis.  I am obsessed with the color green and turtles (I own an red-eyed slider).  Recently, I have become very interested in traveling and learning other languages like: German and Brazilian Portuguese.
Goals: First of course would be completing my PhD.  Since, I love teaching and the academia environment, I am  definitely going to go on the academia track.  I would love to become a professor and have students working with me.  Additionally, to become involved in programs that concentrates in helping students from different backgrounds in order to prepare them for graduate school. 
Most, importantly to make science research interesting and show students from disadvantaged  backgrounds that it does not matter where you come from, but how much you believe in yourself.
The next CRAFT Seminar will be held on:
Thursday Nov. 8 at 12pm.