---
Welcome to the Office of Faculty Affairs & Advancement
We support the academic careers of School of Medicine faculty with resources needed to facilitate professional success.  It is our privilege to support you throughout your career here at the University of Louisville.
Meet with the Vice Dean

If you are a new faculty member that has received an orientation invite or are a faculty member needing to plan your course for advancement, Dr. Ron Paul is available to assist you in choosing the pathway to promotion.
APPOINTMENT REQUEST

JOIN the MICROSOFT Teams HSC Faculty Development Group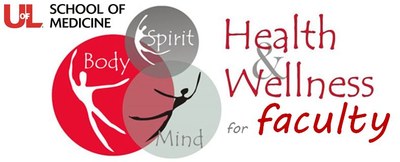 Find regular UL updates on the COVID-19 virus HERE.
Relevant Articles

What's Your Specialty? New data show the choices of America's doctors by gender, race, and age
by Patrick Boyle, Sr. Staff Writer, AAMC News
aamc.org, News & Insights / January 12, 2023

5 wellness resources for doctors
by Bridget Balch, Staff Writer, AAMC News
aamc.org, News / September 6, 2023
Out of the shadows: Physicians share their mental health struggles
by Stacy Weiner, Sr. Staff Writer, AAMC News
aamc.org, News & Insights / March 28, 2023