DEI Racial Equity Principle of the Week: Principle #7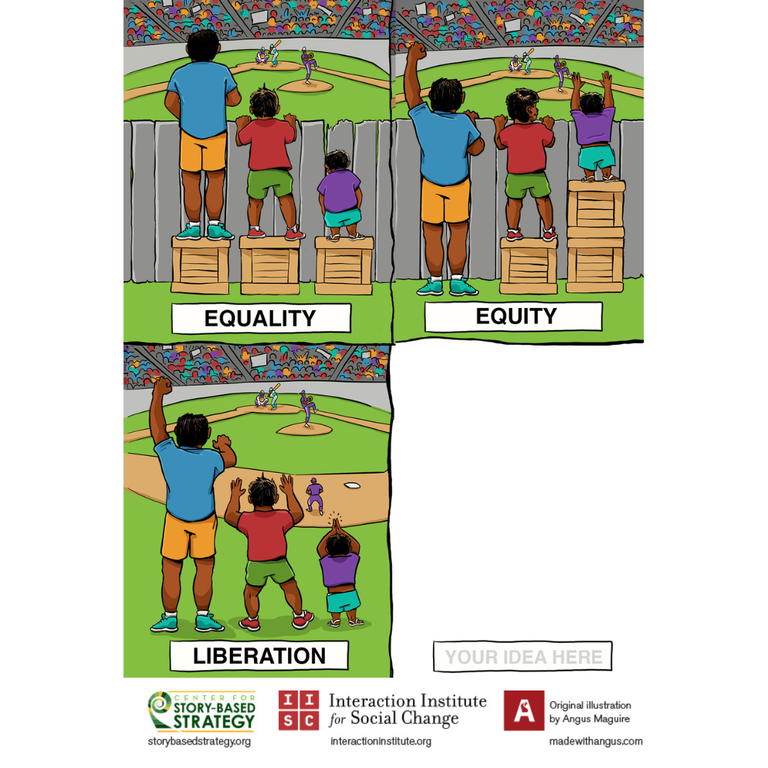 Photo credit: Image retrieved from madewithangus.com
For the next several weeks we will be sharing 1 of 10 Racial Equity Principles created through the work of several grassroots organizations, most notably the Dismantling Racism Works collaborative, and curated by Tema Okun. Each Racial Equity Principle includes a definition and description of how applying that principle may look in our daily lives. We encourage you to reflect on the description of each principle, how much you can relate to or see value in it, and to what extent you may want to apply any of the approaches suggested in your daily lives, inside and outside of the Kent School. 
Racial Equity Principle #7: Set explicit goals - boldly and in context
"We all know how easy it is to "talk the talk" – and the talk of racial justice is deeply compelling. This principle asks us to tie the talk of social justice to explicit goals so that we, and our people and communities, have a clear sense of what social justice looks like up close and personal.
Often when people in communities or institutions make a racial equity commitment, they have little to no idea of what that commitment means in terms of their role, their job, or their responsibility. For example, my colleagues and I often work in school settings where the administration has sponsored extensive training to support teachers and staff to get on the same page about what racism is and how it operates, which is a crucial first step. However it often stops there, so while people in the school know what to say, they don't actually understand what they are supposed to do to live into the equity commitment. Working collectively to establish explicit racial equity goals within each person's sphere of influence is critically important. Those leading the change must build a team that can help people identify what racial justice looks like in their sphere of influence, whether it is working for a policy goal to embed equity into the curriculum or an internal organizational goal to insure clear communication across language and cultural differences.
Finally, it helps to understand that once we have set a clear goal and then move towards it, the very practice of working towards the goal will surface new information that will change the goal and broaden our understanding of what is needed. So setting explicit racial equity goals is a dynamic process and our goals are going to shift and broaden and clarify with time and experience."
Retrieved from: https://www.whitesupremacyculture.info/racial-equity-principles.html