Research
A Message from Dr. Crystal Collins-Camargo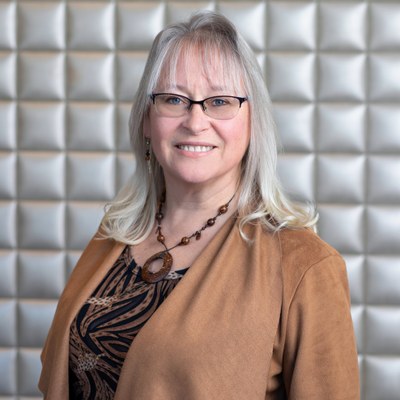 The mission of the Kent School of Social Work is to address complex social problems through education, research and service to create a just and better world.   So, how do we do this through our research? Through education we prepare our students to address the challenges their clients and our societies face, and through our service we provide our expertise and best thinking  to the university, the agencies seeking to respond to those same social problems, and the communities in which we interact. It is through our research, though that we forge ahead to develop new knowledge.
The social problems we face have no easy solution, and we will not make needed headway by continuing to do the same things we have always done.  We need to understand why individuals, groups and communities struggle with these problems, what contributes to them, and how we can best respond. This is why we must engage in research.
Kent faculty are fortunate to receive support from multiple state and federal agencies, as well as private foundations and internal university funds. There are several things that characterize the research we are doing:
It is collaborative. We cannot adequately study these problems alone—we work in teams with each other, researchers from other universities, practitioners and others to determine what we should study, how we should do it and how to interpret what we learn from our research.
It is participatory.  We need the engagement of the community, agencies seeking to address these problems and the individuals who struggle with them to examine the right research questions in a way that can make a difference.
It is grounded in the real world. Social workers and others in the field are working to address social problems in the complex contexts in which they occur. It is our goal, then to produce research findings that provide them with tools that work in those settings with real people
---
Resources for Faculty
We now have a process for you to request assistance from our office! You can submit a request for Sara's assistance with a literature search by submitting this form. For other research-related requests (such as graphics/figures, proofreading/editing, iRIS applications), submit this form. Sara will follow up with you to discuss the details of your request. Please keep in mind Sara is a very busy PhD student and does need ample notice for most projects. If you have any questions about the types of assistance Sara can provide, please feel free to reach out to Sara.
---
Research Directory
---
Research Bytes
Research Bytes provide a brief summary of the results of recently published research conducted by Kent School faculty in specific topical areas in easily digestible "bytes." We also provide a link to the article on each journal's website for those who wish to investigate further.
Summer 2020
Issue 1:  Promoting Social Justice

Issue 2:  Children, Youth and Families
Issue 3:  Health and Mental Health
Issue 4:  Professional Practice
Issue 5:  Programs, Organizations and Systems
Issue 6:  Relationships
---
What Are We Studying?
As diverse as the social problems with which we are struggling are the settings and the target populations with which we are working.
Our faculty are actively engaged in a wide variety of research to promote a just and better world. To learn more, go to our current research page.  To find out how you can support this important work, email Dr. Crystal Collins-Camargo.