From the Dean's Desk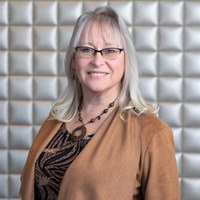 Many of us choose social work or family therapy to make a difference. Whether it is fighting social injustice; giving voice to the oppressed and marginalized; or seeking solutions to racism, poverty, and violence, we work to protect the most vulnerable in society. We also strive to respond to the tough social issues facing people at home and abroad. Whatever your reason for choosing the Kent School, you will become part of a community of learners leading the way in confronting daunting societal challenges.
We make every effort at the Kent School to meet a range of students' needs as we prepare you for practice in your field. We offer the Bachelor's of Social Work (BSW), Master's of Science in Social Work (MSSW), the Research Doctorate in Social Work (PhD), the Practice Doctorate in Social Work (DSW), and a Master of Science in Couple and Family Therapy (MSCFT).
The BSW program offers an exciting opportunity for undergraduate students to learn about generalist evidence-based social work practice on the main campus and online. The MSSW program, with its strong reputation for excellence, gives students many different concentration options in a traditional classroom setting or online. Also, dual degrees in couple and family therapy, law, theology, women, gender and sexuality studies, health care ethics, and Pan African studies enable students to reach their professional goals within the context of social work. The PhD program prepares students with on campus instruction for research and leadership in addressing challenges extending from the Commonwealth to the world community. The online DSW prepares graduates for leadership in organizations and faculty teaching positions. The MSCFT degree prepares graduates through face-to-face instruction to offer couple/marriage and family therapy through a social justice lens.
Our top-notch faculty seek answers to complex social issues. Their engagement in interdisciplinary research and practice enhances the classroom and mentorship experience. I am confident each of our educational options will challenge and excite you.
I look forward to welcoming you to the Kent School family!
Crystal Collins-Camargo, Ph.D.
Interim Dean