Student Spotlight

Social Work Living Learning Community
Our BSW staff and students at the new residence hall and Social Work Living Learning Community on Move in Day 2021.
---
2021 MSCFT New Student Orientation
MSCFT students busy getting ready for the upcoming semester at student orientation today.  We're excited to have you here!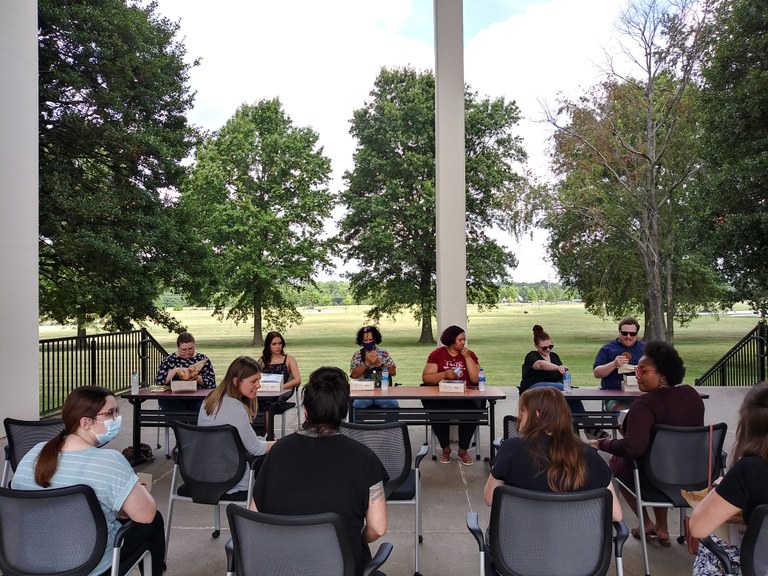 ---
Kent School Orientation 2021
Thanks to everyone who was able to attend today. We enjoyed seeing you and getting ready for classes to start!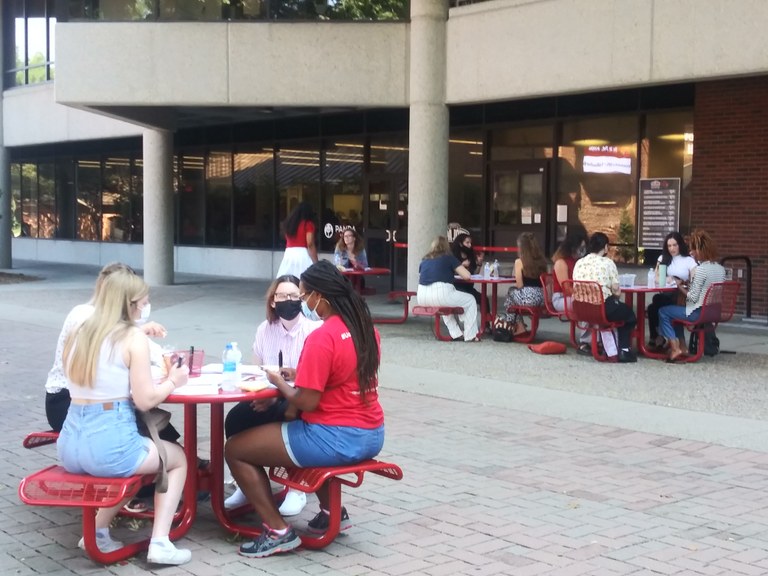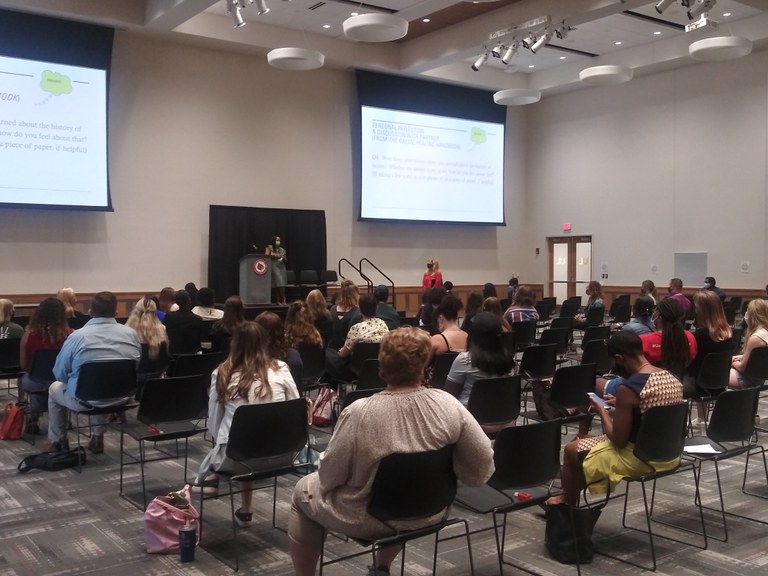 ---
Kentucky Youth Advocates Blueprint Legislative Summit 
Pictured from left are Prof Edgardo Mansilla and current students, Aaron Clark, who is in Practicum at KYA and Liz Perkins, who is in practicum at LaCasita Center. On the right, pictured with Prof Larry Michalczyk, are former Kent school grads Cortney Downs & Mara Powell, both of whom completed their practicums at KYA and are now on staff there as children's advocates.
---
Kent Policy Students Class Presentation
Former Kent grad Jenessa Bryan, addressed Kent policy students about her international social work experience with SOS Villages Inc, the United Nations & UNICEF and now The Civil Society Forum to End Violence Against Children

---
---
Kent Policy students attend CLOUT Community Problem Assembly
Kent Policy students Janet Buntain, Lizzie Odom and Cortney Foster attended the Citizens of Louisville Organized and United Together (CLOUT) Community Problem Assembly last night with Larry Michalczyk and Rev Cindi Weber from Jefferson Street Baptist Community at Liberty. CLOUT will continue its social justice work by focusing on Affordable Housing, Restorative Justice in the Schools and Mental Health and Substance Abuse. A new area of focus was added, Senior Concerns.  
---
"The Epidemic of College Sexual Assault in the Age of #METOO" presentation and discussion
Students watched excerpts of the documentary "The Hunting Ground" and followed with an engaging discussion and group activities about sexual assault in college and potential advocacy responses.
---
---
---
Dr. Shawnise Miller's Social Justice Practice Class 
MSSW students in Dr. Shawnise Miller's Social Justice Practice (SW 603) were hard at work on Election Day 2018 volunteering with "Get Out the Vote" efforts at the Louisville Branch of NAACP and Kentuckian's for the Commonwealth of Louisville, Louisville Office.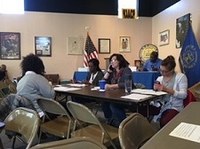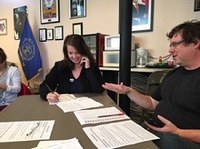 ---
Kent Policy Students Class Presentation
Val Farsetti, MSW, AASW presented to Kent policy students on her micro and macro sustainable health work in Belize, Chile, Kenya and China. 
---
Advanced Macro Practice class
Khaki Fox, CEO of Danconias Tasteful Gifts That Matter, visited students in Liz Martins' Advanced Macro Practice classes on October 25, 2018. Students learned about this successful public-private partnership that is part of the "business for purpose movement" and works in partnership with the Ready to Work program at Bridge House.  The Bridge House website describes the Ready to Work program as "a 'work-first' solution to homelessness and the only model of its kind in Colorado transforming lives and communities through the power of opportunity."

---
Hallie Decker, MSSW student, Poster Presentation at Research!Louisville
MSSW student Hallie Decker presented a poster at Research! Louisville as part of her practicum placement on October 10th at the Kosair Charities Clinical and Translational Research Building on UofL's Health Sciences Campus.  Hallie, supervised by Susan Sawning, presented a poster overviewing the eQuality Project at the University of Louisville School of Medicine and the forthcoming eQuality Toolkit, a clinical skills manual for medical students and health practitioners wishing to learn about inclusive practice with LGBTQ+ populations in healthcare settings. 
Research!Louisville is an annual celebration of health-related research that promotes excellence and public awareness of health sciences.

---