Alumni Spotlight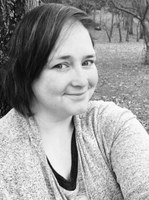 Jennifer Kendrick, MSSW graduated from the Kent School in 2011 with a specialization in Marriage and Family Therapy (now CFT). A self-described voracious reader. Kendrick reads at least one fiction book a week and one non-fiction book every two weeks. A few more fun facts about Kendrick include her travels to 18 islands in the Caribbean, she trained a therapy dog, and she was also a member of two comedy troupes when in college!  Read more.


---
DeShara Doub, MSSW, 18'
DeShara Doub, MSSW graduated from the Kent School in 2018 with a specialization in Couple and Family Therapy.  As a Kent student, DeShara was actively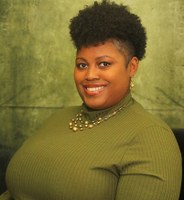 engaged in her studies. While in the MSSW program she had her first international travel experience with the Department of Pan African Studies through the study abroad program to Trinidad and Tobago.  She received many academic awards including the: MSSW Outstanding Student, Graduate Dean Citation, and the Raymond A. Kent Student Award through the Kent School of Social Work.  Doub has also received the Hometown Hero Award through the Office of Black Church Studies and Advance Learning at Louisville Seminary, the Engagement Award through the Cultural Center, Service Award through the Society of Porter Scholars and the Community Impact Award through the Kentucky Alliance Against Racial and Political Oppression. Deshara recalls some of her favorite professors at Kent were Dr. Shawnise Miller, Dr. Armon Perry, Dr. Emma Sterrett-Hong, Professor Larry Michalczyk, and Lori Paris to whom she attributes to her academic success as a student.  "These professors challenged me to think beyond my scope of understanding, believed in me and supported me when I was unsure if I would make it through the program."  One of her favorite moments at U of L was being selected as MSSW Outstanding Student, which she describes as "such a surreal moment for me to be leading my peers!"
Today, Doub is the founder and CEO of Vision of Promise LLC., a counseling and consulting services business that provides inclusive and culturally sensitive counseling and consulting services to individuals, couples, families, and groups.  The Kent alum says she decided to pursue the social work profession to "be the change, mentor, advocate and resource that she wishes she would have had growing up," and to provide culturally competent care to other marginalized and minority groups. What she enjoys most about her job is to "see someone who was on the brink of counting themselves out or giving up hope see light at the end of the tunnel and find the courage and motivation to seek change." Doub feels like the Kent School prepared her for the social work profession through the rigorous academic program, leadership opportunities and experience gained from practicum placements. "I had the tools to compete with other high level professionals in the workforce, in addition to opening doors for extraordinary opportunities that I would not have had without the MSSW."
Doub's advice to current and prospective social work students is to connect with professors and alumni while in school. "These people could help you with job recommendations, mentorship and a sounding board during your journey through social work."
---
Ashlee Downs, CSW  '11
Ashlee Downs was born and raised in Louisville, Kentucky. She graduated from UofL with a Bachelor of Arts degree in Sociology and minor in Spanish. Ashlee also graduated from the University of Louisville Kent School of Social Work in 2011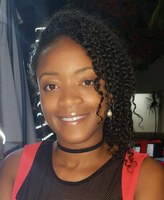 with a Master of Science degree in Social Work and a specialization in School Social Work. Downs, a Certified Social Worker (CSW), is currently pursuing certification to be a Licensed Clinical Social Worker (LCSW) and was elected as the Vice President of the Kent School Alumni Council in the summer of 2018 after serving on the council for one year.
While pursuing her graduate degree Ashlee completed practicum placements at The Center for Women and Families and Jefferson County Public School (JCPS). Since her graduation from the Kent School, Ashlee has worked at Goodwill of Central and Southern Indiana, The Center for Women and Families, (where she still works part-time as a Crisis Intervention Advocate) and JCPS, where she currently works as a Mental Health Counselor.
Ashlee has been a proud Cardinal since childhood as the love for the Louisville Cardinals runs deep in her family. Today, Ashlee lives in the Crescent Hill neighborhood not too far from UofL. In her free time, she enjoys spending time with her boyfriend Terry, taking care of her two cat fur babies Romi and Reagan, teaching fitness classes (especially Zumba), running, volunteering, traveling and exploring various cultures.
Ashlee loves to read positive affirmations and meaningful quotes and one she reads often to continue to challenge and hold herself accountable is:
"If you are neutral in situations of injustice, you have chosen the side of the oppressor." - Desmond Tutu
Ashlee encourages everyone to be advocates for justice in all that they do and looks forward to connecting with fellow alumni at Alumni Council programming, UofL sporting events or even at her Zumba classes!

Go Cards!
---
Donald "Robby" Gulick
Donald "Robby" Gulick is a Licensed Clinical Social Worker and a graduate from the University of Louisville's Kent School of Social Work. He received his Masters of Science in Social Work from the Kent School in 2015. Robby was elected as the President of the Kent School Alumni Council in the summer of 2018 after serving as the Council's Vice President during the 2017-2018 fiscal year. While pursuing his graduate degree Robby completed practicum placements at the Family Scholar House and West End School. Since his graduation from the Kent School he has worked at the Mayor's SummerWorks Program and Home of the Innocents, where he still works today as a Clinical Specialist for their Therapeutic Loving Foster Care Program and a Parenting Class Facilitator for the Home's Nurturing Parenting Program. Robby was born and raised in Louisville, Kentucky and returned to Louisville in 2010 after graduating from the University of Pittsburgh with a Bachelors of Science Degree in Psychology. Robby is proud to report that during his time at Pitt he remained an unapologetic Louisville Cardinals fan, cheering them on to victory against the Panthers on many occasion from the stands in Pittsburgh. Today, Robby lives in the Highlands Neighborhood of Louisville, Kentucky with his Fiancée Demi and dog Frankie Mahmoud. In his free time he enjoys attending Cardinal's sporting events, attending live music events in and outside of the city, and exercising and spending time in nature. Robby hopes to continue supporting the University of Louisville and the surrounding community through volunteer work long after his term as Council President expires.
---
Alumni Scholarship Donors and Recipients Meet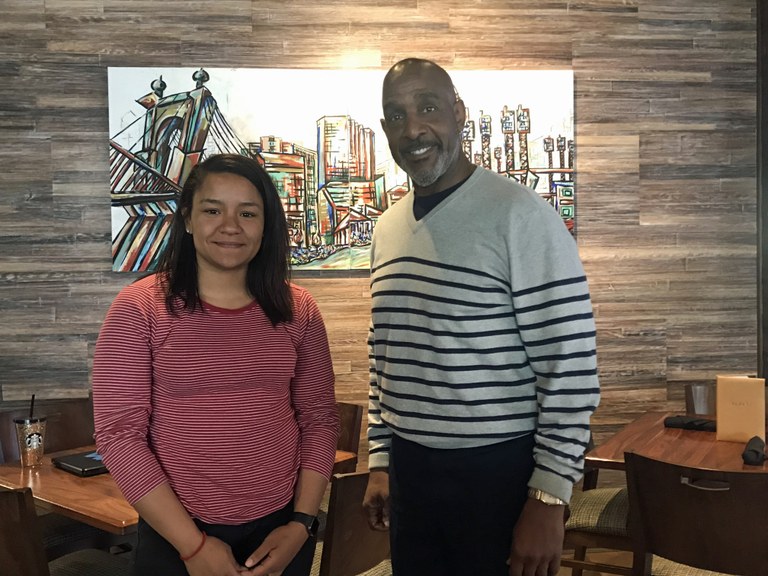 Alumni Scholarship Donor Darrell Payne, Esq. and Scholar Recipient MSSW student, Joysha Luhman
MSSW student, Joysha Luhman is the recipient of the Elaine C. Payne Scholarship, named after the mother of Kent Alumni Darrell Payne, Esq. This award goes to benefit an MSSW student for the use of tuition, books, or any other education expense directly related to the pursuit of their degree. Preference is given to single mothers who value education from historically underrepresented backgrounds. Joysha is the second recipient of this annual award and is anticipating graduation this May and hopes to pursue a career related to juvenile justice.
Joysha has greatly enjoyed her time and experience here at the Kent School, both in online courses and in the classroom. Particularly, her experience with faculty members and their dedication to students and how much she appreciates receiving the financial assistance of this scholarship in addition to the support of her family.
Darrell is an MSSW graduate, class of 1982. Now a practicing personal injury and criminal lawyer, Darrell owns his own private practice in Cincinnati, the Law Offices of Darrell Payne. He also looks back fondly on his experience in the program and attributes his sense of empathy and ability to relate to his clients to the education he received from the Kent School. He has eight siblings and admires his mother's work ethic for raising her children and her commitment to each of them and their education. Darrell's mother, Elaine, was one of the first black students at the University of Louisville, which is a point of pride for their family.
Darrell received a full scholarship as a student at the Kent School and is grateful to be in a place in his life to give back to the University of Louisville in support of education.
---
Alumni scholarship donor Ed Wunsch, Class of 1967 and Recipient Katie Cameron Kent School MSSW/PhD 
The Ed Wunsch Scholars Fund goes to benefit one student annually who prefers working with the elderly population either through practicum placement, enrollment in the Gerontology Specialization or field research.  Ed and Katie met on September 13th at a scholarship donor and recipient lunch.  Katie Cameron, a Kent School MSSW/PhD student is the first recipient of the Ed Wunsch Scholars Fund.
Katie is engaged in practicum at the Family Community Clinic and does research at the Institute for Sustainable Health and Optimal Aging. She was born and raised in a small town near Toronto, Canada and came to Louisville specifically for the Kent School's social work program. Katie is in her third year of graduate studies at Kent and is interested in research as it pertains to our healthcare system. 
Alumni scholarship donor Ed Wunsch, Class of 1967, has his own private practice. Edward C. Wunsch & Associates, provides resources to the aging community including nursing home placement, counseling and Medicare/Medicaid. Ed is known to have spearheaded social work programs for 30 years in several Louisville hospitals starting in the late 1960's. He also established one of the first programs of gerontology in the Louisville area. 
The University of Louisville's Development Department hosted the meet and greet to give the donor and recipient the opportunity to meet in person and connect with each another. 
---
Alumni scholarship donor Sheela Stevens, Class of 1989 and Recipient Patsy Tivett Kent School Senior BSW
The Stevens scholarship is available to BSW or MSSW students interested in gerontology. Sheela Stevens and Patsy Tivett met on Thursday 9/13 at the Old Spaghetti Factory. Patsy Tivett is a Senior BSW student and is the second recipient of the Sheela Stevens Scholarship in Gerontology. She is completing her practicum at Elderserve and is interested in continuing her education in completing a Masters degree.
Sheela Stevens, donor to the Sheela Stevens Scholarship, received her undergraduate degree in Psychology from UL in 85, and her Masters in Social Work from the Kent School in 1989. She now works for Atria Senior Living.
The University of Louisville's Development Department hosted the donor scholar meet and greet to give the donors and scholarship recipients the opportunity to meet in person and connect with each another. 
---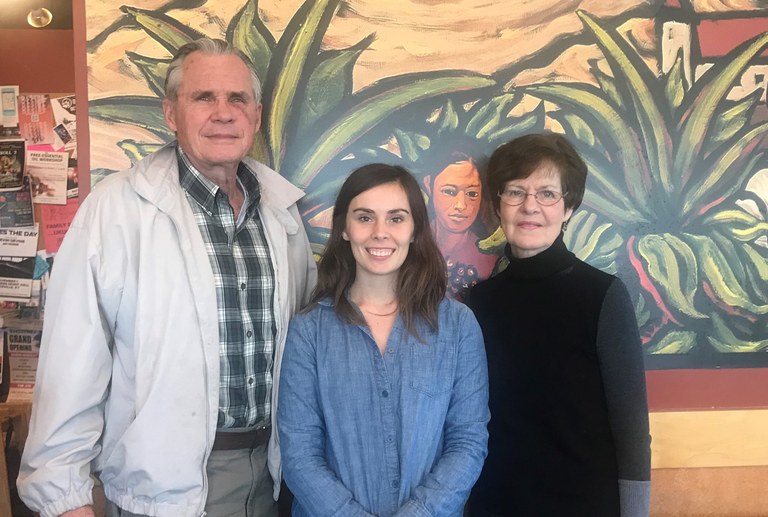 Alumni scholarship donors Joe and Carolyn Brown, and Recipient Julia Lehr Kent School MSSW/CFT 
Julia Lehr, a MSSW student in the Couples and Family Therapy Specialization, is the recipient of the Joe H. and Carolyn S. Brown Endowed Scholarship. Julia is in her second year of the program and hopes to pursue a career in wildlife therapy upon graduation. Joe Brown is a former faculty member of the Kent School.  He and his wife, Carolyn, have been long time donors and supporters of the Kent School, establishing this scholarship in 2013.  The Brown's generosity continues as they have established another scholarship opportunity within the CFT program this year, the Family Empowerment Scholarship. Joe and Carolyn's hope is that one day all students in the program will be able to receive scholarships to support their educational journey. 
---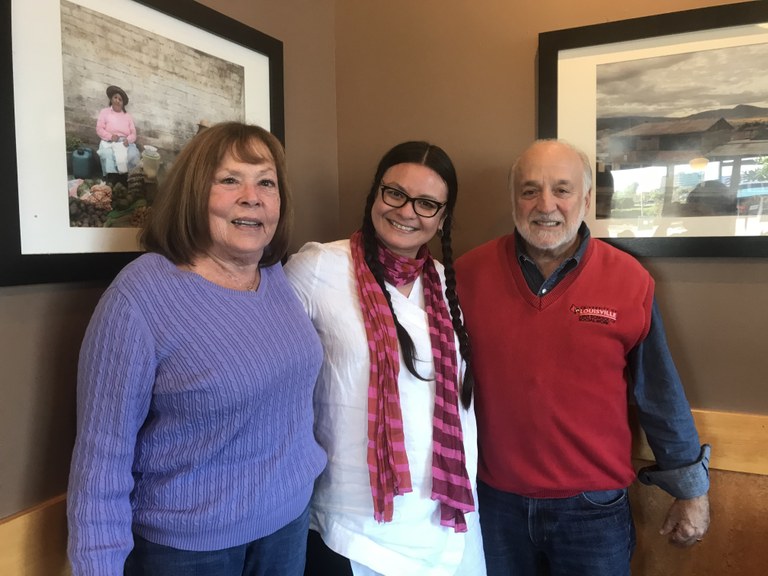 Alumni scholarship donors Dean Emeritus Terry and Nancy Singer, and Recipient Leone Fulkerson, Kent School MSSW
On October 24th, Dean Emeritus Terry Singer and his wife, Nancy met their scholarship recipient, Leone Fulkerson. Leone is in her final year of the MSSW program and is in the oncology specialization. Leone has had a longstanding interest in end of life care and found the oncology specialization to align well with the studies she liked to pursue. She is currently completing her practicum at the VA Hospital and is also engaged in a research project interviewing elderly in the prison system.
Terry and Nancy Singer have supported the Kent School since the mid 90's at the onset of Terry's term as Dean of the Kent School. During Terry's tenure he established the only national endowed chair in oncology- The Renato LaRocca Chair in Oncology Social Work. The Singers established their scholarship in 2011 and their generosity to endow their fund has, and will continue to support Kent students interested in studying oncology at the University of Louisville.
The Singer's remain incredible advocates, educators, and philanthropic supporters of the Kent School and the University of Louisville. Their generosity continues to be immeasurably appreciated and impactful on our students and the community.