Rachel Maloney: The Matriarchive
When
Jan 21, 2022
from

01:00 PM

to

02:00 PM

Contact Name
Deborah Lutz
Add event to calendar

vCal




iCal
The Matriarchive: Working with the Royal Photographic Society (RPS) Collection at the V&A Museum
Rachel Maloney
January 21, 1:00 pm EST, on Zoom (see link below)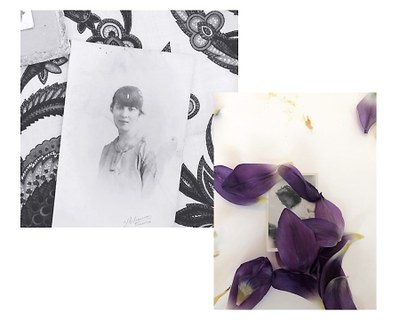 This talk will introduce 'The Matriarchive', a body of work created during a practice-led research project undertaken during Rachel's fellowship with the Victoria & Albert Museum Research Institute (VARI). This project focused on uncovering the marginalised memories and experiences of women in the home, looking particularly at the 'Burnip Album'; a female made photograph album from the V&A's collection, dated circa 1870.
Rachel's project was paused during the Covid-19 pandemic and had to be adapted for online delivery. In this talk she will discuss how navigating these challenges led to an exploration of her own family photograph albums, alongside the family collections of her research participants, within one-to-one online research workshops. The results of these workshops were curated into a book and exhibition of work that Rachel will share and discuss during this talk.
Free and open to the public. Just join the link below!   
https://us02web.zoom.us/j/81834796656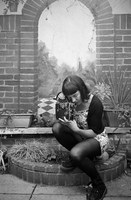 Rachel Maloney is an artist and researcher and currently works as a Technical Demonstrator in Photography at the University of Brighton (UK). Her practice centres around personal memory and domestic practices of collecting and archiving, particularly in relation to how they shape the narrative and representation of women. Rachel was the Victoria and Albert Museum / University of Brighton Research Fellow between 2019 – 2021 and her recent exhibition 'The Matriarchive' at Brighton CCA showcased the outputs of this project.