Composition Program Contacts
Dr. Andrea Olinger
Director of Composition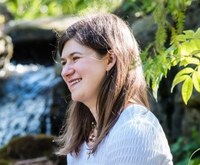 Humanities 320
(502) 852-3051
andrea.olinger@louisville.edu

Dr. Olinger joined the faculty in 2014 after receiving her PhD in English with a specialization in Writing Studies from the University of Illinois at Urbana-Champaign. Her current research focuses on how writers in different disciplines understand and practice "style." She is also a co-founder of the UofL  Discourse and Semiotics Workshop  and a Co-Coordinator of the CCCC Standing Group on  Writing about Writing  pedagogies.
Her research broaches a wide range of topics, including writing across the curriculum/writing in the disciplines; metalinguistic awareness and linguistic (and semiotic) flexibility; language and literacy ideologies; methods of discourse analysis, qualitative research; second language writing, translingual approaches to writing; literacy and composition studies.
Linda Baldwin
Administrative Specialist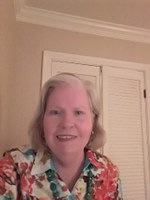 Humanities 315C
502-852-6896
llbald01@louisville.edu
Linda Baldwin came to the English department in 1995 as Graduate Program Assistant and later took over her current position as Composition Program Administrative Assistant. Prior to 1995, Linda worked at UofL's Medical School (Pediatrics and Pathology) and in the Office of the Vice-President for Administration. Linda received her degree in Psychology with a minor in Theatre Arts in May 2005. She has written for the theatre at UofL and would love to have more time to devote to her interest in playwriting. On those rare occasions when she has free time, Linda enjoys reading, water aerobics, browsing estate sales, and planning and making home improvements. 
Cooper Day
Assistant Director of Composition 
Humanities LL04D 
852-6060
Office Hours:   TUESDAYS 12:00-2:00 P.M. 
Cooper Day is a Ph.D. Candidate in Rhetoric and Composition at the University of Louisville Department of English. He earned an M.A. in Rhetoric and Composition at Texas State University, focusing primarily on students' transfer of writing skills beyond the first-year writing classroom. He earned a B.A. in Writing and Rhetoric at St. Edward's University with a focus on professional writing. Cooper has taught classes in first-year composition and business communication. He served as the Assistant Director of the Thomas R. Watson Conference and Assistant Director of the Business Communications Lab at the University of Louisville. His research interests include Environmental rhetorics, science and technical writing, writing across the curriculum (WAC), writing in the disciplines (WID), transfer, and professional writing.
Lauren Fusilier
Assistant Director of Composition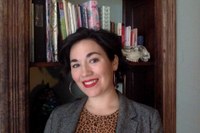 Humanities LL04D
852-6060
Office Hours: WEDNESDAYS 12:00-2:00 P.M. 
I am a PhD student in Rhetoric & Composition with interests in digital and multimodal pedagogy, issues of accessibility and equity, and writing program administration. I earned an MFA in Fiction from Florida State University, where I began teaching. I then spent five years teaching as an adjunct in New York City, where I gained experience across diverse types of institutions and student populations. My pedagogy strives to make all students feel welcome, while introducing them to a variety of modes of communications. I am invested in creating assignments that tackle pressing social issues and build skills that will transfer outside of the classroom. Thrilled to be joining the ADC team and to help any other teachers who need support!

Taylor Riley
Assistant Director of Composition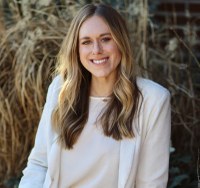 Humanities LL04D
(502) 852-6060
ADC office hours:  T/Th 4:00-5:00 P.M.
Taylor Riley is a PhD student in Rhetoric and Composition with interests in personal/life and creative writing, news literacy, and issues of accessibility. She earned her MFA in Creative Nonfiction from Spalding University and worked as an adjunct instructor across diverse types of institutions across Kentucky. She has worked as a full-time and freelance journalist and editor at local, regional, state, national, and international publications since earning her BA in journalism at the University of Kentucky. She hopes to make all undergraduate and graduate students feel welcome and confident inside and outside her classroom.