Experimental Psychology Ph.D.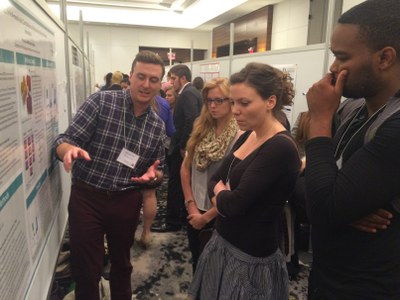 Experimental Psychology PhD
at UofL
The Experimental Psychology Ph.D. program at the University of Louisville is designed to prepare students for careers in both academic and non-academic settings.
Our program is suitable for those who would like to pursue careers in higher education, non-profits, or industry. 
Our students are trained in core areas of psychology, research design and methods, data analysis, teaching, and oral and written communication, all of which makes our students highly employable in careers that involve psychological science, research and data analysis, and management. 
If you would like to learn about the various career paths that some of our alumni have taken, please visit our Alumni Positions

page. 

 
What makes our program special?
Students receive full funding for five years from the start! 
Our program is research-focused and flexible. 
Students can specialize in research in one or more of the following areas: 

Cognition
Development
Neuroscience
Vision and Hearing

Course requirements are kept light so students can focus on research.
The curriculum can be adapted to meet the needs of each student. 
We know that good mentoring is key to student success! 
Students work one-on-one with a research mentor throughout their time in the program. 
Students are also connected with peer mentors within the program from the start of their time with us. 
Mentors outside the program are also encouraged, and we will help you get connected.
Professional development is important to us! 
Professional development opportunities are provided within our department and across campus. 
Our program offers a weekly Research & Professional Development seminar that provides students the opportunity to develop their presentation skills and other professional skills in an informal, supportive environment.
Our program offers a course specifically on research writing; the English Dept. and Graduate School offer a university-wide course on writing for graduate students open to our students; finally, the Writing Center offers Graduate Student Writing workshops and retreats that many of our students attend.
The Graduate School's Professional Development PLAN events are an invaluable resource for on-campus workshops and professional development support.
We value Diversity, Equity, and Inclusion!
Our program is committed to recruiting qualified students from diverse backgrounds and supporting their success through to their degrees and beyond. We highly encourage qualified students from underrepresented groups to apply to our program! 
Louisville is a great place to live!
Louisville also has great food! It is the home of many great restaurants and boasts several stars from the Food Network and Bravo, including recent winner Darnell Ferguson @

SuperChef_23

 of Super Chefs, and others.