Nicholaus Noles, PhD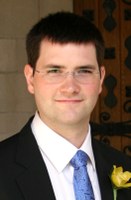 Life Sciences Building, 306
(502) 852-5955
Education
Ph.D. Psychology, Yale University, 2008
B.S. Psychology, University of Alabama - Birmingham, 2002
Please contact Dr. Noles directly with inquiries about graduate training.
Research Interests
I am broadly interested in exploring children's social-cognitive development, how mental representations form and change as children's brains develop and they accumulate new experiences. I approach this topic from two directions: 1) I investigate early emerging social-cognitive competencies and explore how those concepts change over the course of development, and 2) I explore how the structure of children's learning experiences influence the way that they organize the world. My specific research interests include:
Property & Ownership - The world around us is filled with people and property, and humans learn to navigate the complex web of relationships between people and property with little effort or formal education on the topic, and despite the fact that the links between people and property are both invisible and abstract, even young children can detect them and reason about them very effectively. I study how children's concepts of ownership and property emerge and develop over time. Specific topics include property identification, property rights, generosity, gratitude, sharing, needs and wants, and more.
Financial Literacy & Economic Behaviors - Financial literacy is increasingly a matter of great concern for the future of modern economies, but our understanding of how children learn to perform economic behaviors and attain financial literacy is incomplete. I explore this topic in two ways. First, I look for links between general social-cognitive processes used for interpersonal interactions, such as theory of mind and intelligence, are recruited for economic activities. Second, I want to identify specific skills that children need to participate in economic systems, such as manipulating currency, concepts of debt, etc. By understanding how these skills emerge and develop over time, I plan to identify targets for intervention in public education.
Categories & Labels - Adults provide children with labels for people, places, things, and events from a very young age. I study how these labels influence, and are influenced by, the features and regularities that children experience in their environment.
Representative Publications
Gelman, S.A., Meyer, M.A., & Noles, N.S. (2013). History and essence in human cognition. Behavioral and Brain Sciences, 36, 142-143.
Gelman, S.A., Manczak, E.M., & Noles, N.S. (2012). The nonobvious basis of ownership: Preschool children trace the history and value of owned objects. Child Development, 83, 1731-1747.
Noles, N.S., & Gelman, S.A. (2012a). Effects of categorical labels on similarity judgments: A critical analysis of similarity-based approaches. Developmental Psychology, 48, 890-6.
Noles, N.S., & Gelman, S.A. (2012b). Disentangling similarity judgments from pragmatic judgments: Response to Sloutsky and Fisher (2012). Developmental Psychology, 48, 901-6.
Noles, N.S., & Gelman, S.A. (2012c). Preschool children and adults flexibly shift their preference for auditory versus visual modalities, but do not exhibit auditory dominance. Journal of Experimental Child Psychology, 112, 338-50.
Noles, N.S., Keil, F.C., Bloom, P., & Gelman, S.A. (2012). Children's and adults' intuitions about who is entitled to own things. Journal of Cognition and Culture, 12, 265-286.
Courses Often Taught
Undergraduate:
Developmental Psychology
Experimental Psychology
Introduction to Psychology
Graduate:
Concepts and Categories
Social Cognition