2017 Awards Celebration
On April 24, 2017, the department celebrated its inaugural Awards Celebration Program. Click here for a copy of the evening's program.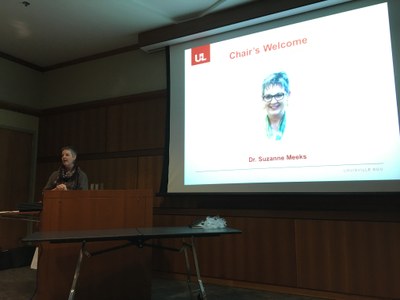 Department Chair Dr. Suzanne Meeks welcomed everyone to the event, and recognized faculty accomplishments of campus-wide awards (Dr. Rich Lewine: Outstanding Mentor of a Graduate Student, Dr. Keith Lyle: A&S Award for Outstanding Service to the University, Dr. Janet Woodruff-Borden: A&S Award for Outstanding Research and Scholarly Activity) and promotions to Full Professor (Dr. Sandra Sephton, Dr. Bernadette Walter) and Associate Processor with Tenure (Dr. Marci DeCaro).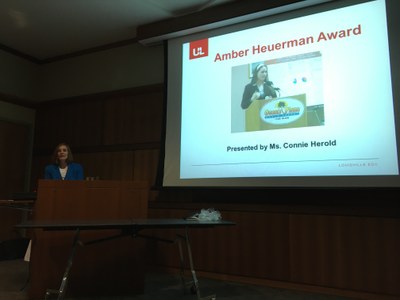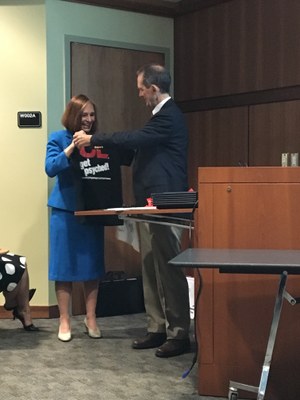 Dr. Paul Salmon and Connie Herold (pictured) introduced the Amber Heuerman Award, which was given to undergraduate students Leonard Faul and Phillip Newman. Dr. Salmon then presented Ms. Herold with a Get Psyched! department t-shirt.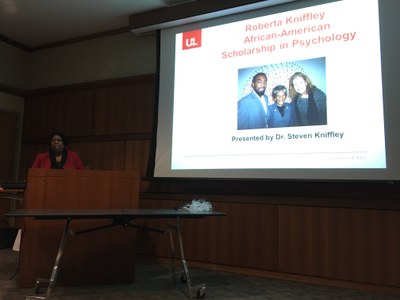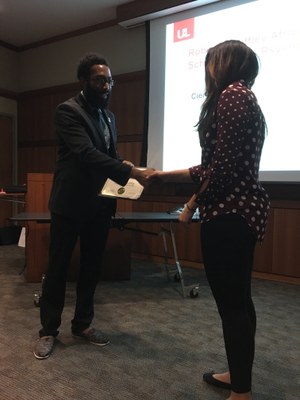 Drs. Edna Ross (left) and Steven Kniffley (right) introduced the Kniffley Award, which was received by Cierra Waddell.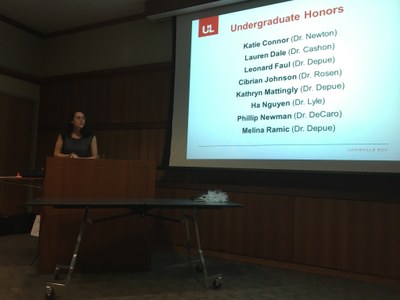 Dr. Judith Danovitch recognized all of the undergraduate students who completed their Honors Theses.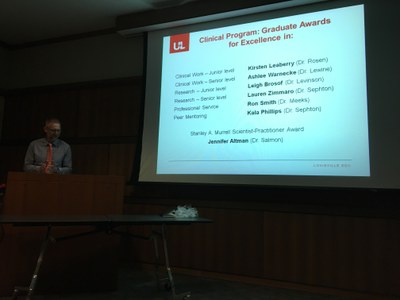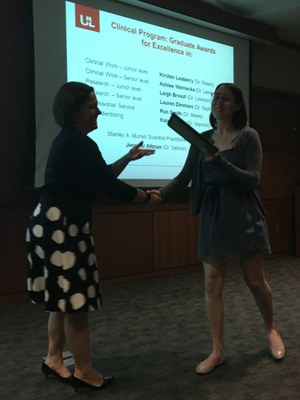 Dr. Benjamin Mast announced recipients of Graduate Clinical Awards for excellence in research, service, clinic work, and peer mentoring. At right, Leigh Brosof receives her award for Excellence in Research for junior (pre-dissertator) students.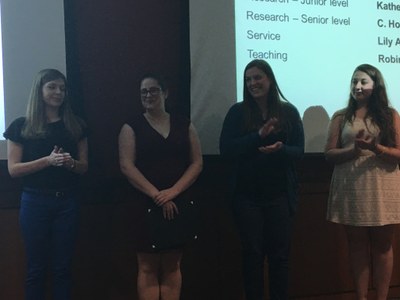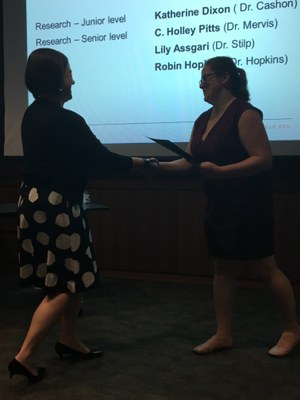 Dr. Cara Cashon recognized the recipients of the Graduate Experimental Awards. (from left to right) Holley Pitts (Excellence in Research - Senior), Kate Dixon (Excellence in Research - Junior; receiving her award at right), Robin Hopkins (Excellence in Teaching), and Lily Assgari (Excellence in Service).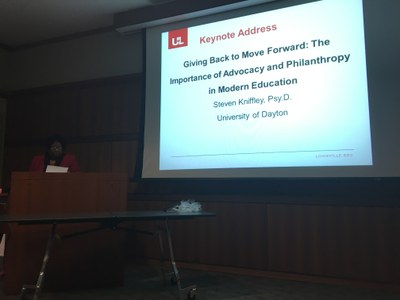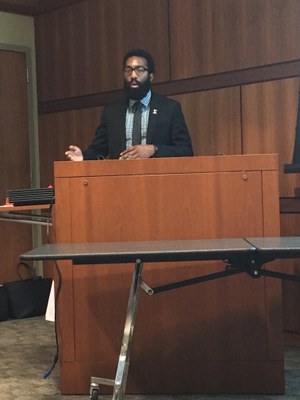 The evening featured a keynote address by Dr. Steven Kniffley titled "Giving Back to Move Forward: The Importance of Advocacy and Philanthropy in Modern Education".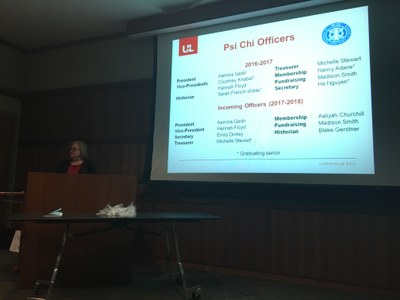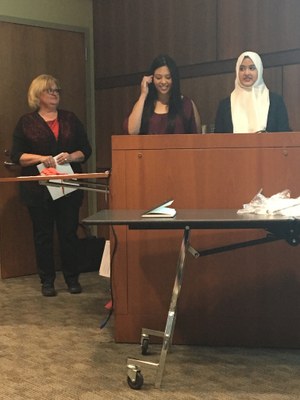 Finally, Dr. Melinda Leonard acknowledged the officers and new inductees to the Psi Chi Honors Society. Pictured at right are Psi Chi Secretary Ha Nguyen and President Aamina Qadir.