Daniel A. DeCaro, PhD
Associate Professor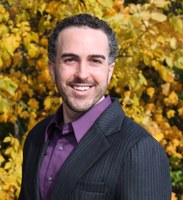 Dept. Urban & Public Affairs
Dept. Psychological & Brain Sciences
Education
Postdoctoral Research, Vincent & Elinor Ostrom Workshop in Political Theory & Policy Analysis, Indiana University - Bloomington, 2010-2013
Ph.D. Social Cognition, Miami University, 2010
Visiting Scholar (Political Psychology), Summer Institute in Political Psychology, Stanford University, 2008
Research Interests
To understand human behavior, we must understand the social systems (institutions, governments) that people act within. To understand institutions and government, we must understand human behavior (motivation and decision making). To design better societies, we must apply knowledge of both.

I am an interdisciplinary social scientist. My research examines fundamental motivation and decision-making processes, especially in the domain of politics, human governance, sustainability and societal dilemmas. My also examines fundamental processes and dimensions of human governance in its own right, from a political, legal, and social-ecological perspective. I am interested in three broad, interrelated research topics. First, how do people make decisions about governance and public policies, and what motivates people to cooperate, in order to solve difficult societal problems? Second, how do democracies function, and how can democratic governance be improved? For example, what is the proper role of government, and its role in facilitating democratic self-governance among members of the public. Third, how can we promote adaptation, sustainability, and resilience of social and ecological resources? I use a range of quantitative and qualitative research methods, from multiple disciplines, to examine these questions. My areas of application pertain to such domains as water governance, city government and community-based greenspace (e.g., community gardens), conservation parks and protected areas, regulatory systems and incentives (e.g., payment for ecosystem services), policing and criminal justice, etc. 
We conduct laboratory and field research to understand human motivation and decision making processes in complex social situations. I am currently developing Humanistic Rational Choice Theory to better explain when and why people work together to solve difficult problems in society, such as sharing valuable but limited social, economic, and natural resources. I am also studying cooperation and conflict in the domain of politics and public policy. Finally, the SDS Lab has a long-standing interest in understanding government and democracy, and we have many ongoing projects related to human governance, public participation (e.g., participatory democracy), and social justice. 
Join my Lab!
UNDERGRADUATE STUDENTS: Are you interested in being an Undergraduate Research Assistant in my lab?
Please complete this application.
GRADUATE STUDENTS: Email me to inquire about opportunities in Psychological & Brain Sciences or Urban & Public Affairs.
Research Grants
Legal Design Principles of Government-Supported Adaptation: Designing Effective Decentralization Programs in Cities and Vital Water Social-Ecological Systems, (Oct 2018 – Oct 2020).National Socio-Environmental Synthesis Center (SESYNC) & National Science Foundation DBI-1639145. 
Lead PIs: DeCaro (Louisville), Edella Schlager (University of Arizona), Saba Siddiki (Syracuse University). 
Collaborators: Adena Rissman (University of Wisconsin - Madison), Ahjond Garmestani (US Environmental Protection Agency), Bill Blomquist (Indiana University: Purdue University - Indianapolis), Blake Hudson (University of Houston), Elizabeth Baldwin (University of Arizona), Emmanuel Frimpong Boamah (University at Buffalo), Evan Dennis (Indiana University – Bloomington), Jorge García (Universidad de Los Andes), Murray Scown (Lund University), Sheila Foster (Georgetown University)
Psychosocial, Motivational, and Cooperative Effects of Communication, Enforcement, and Participatory Decision Making in Resource Dilemmas. National Science Foundation (NSF), Decision, Risk, and Management Sciences Program of the Social, Behavioral, and Economic Sciences (Award #1658608), $690,551 (2017-2022). 
DeCaro (Lead PI), with Co-PIs Marco Janssen and Allen Lee (ASU).
Featured on UofL Today with Mark Hebert (10 minutes). Click here to listen.

Learning How the Community Leads: Evaluating and Informing City-Based Participatory Engagement in West Louisville. Cooperative Consortium for Transdisciplinary Social Justice Research, University of Louisville, $7500 (2017-2018), $7500 (2018-2019).
Angela Storey (Anthropology), Daniel DeCaro (Psychology and Urban & Public Affairs), David Johnson (Public Health), Allison Smith (Louisville Metro Government), Lauren Heberle (Center for Environmental Policy & Management), and Jeremy Jackson (undergraduate fellow).
Selected Publications
Humanistic Rational Choice Theory
DeCaro, D.A., Janssen, M.A., & Lee, A. (2021). Motivational Foundations of Communication, Voluntary Cooperation, and Self-Governance in a Resource Dilemma. Current Research in Ecological and Social Psychology. https://doi.org/10.1016/j.cresp.2021.100016
DeCaro., D. A. (2018). Humanistic rational choice and compliance motivation in complex societal dilemmas. (Pages 126-147). In S. Siddiki, S. Espinosa, and T. Heikkila (Eds), Contextualizing Compliance in the Public Sector: Individual Motivations, Social Processes, and Institutional Design. Routledge. 
DeCaro., D. A. (2019). Humanistic rational choice: understanding the fundamental motivations that drive self-organization and cooperation in commons dilemmas.In B. Hudson, J. Rosenbloom, and D. Cole (Eds), Routledge Handbook of the Study of the Commons. Routledge.
DeCaro, D. A., Janssen, M. A., & Lee, A. (2015). Synergistic effects of voting and enforcement on internalized motivation to cooperate in a resource dilemma. Judgment and Decision Making, 10(6), 511-537. http://journal.sjdm.org/15/15529/jdm15529.pdf
Featured in a Podcast, Brian Kissell's The Methodology for Psychology Podcast (click to download)
DeCaro., D.A., DeCaro, M.S., Hotaling, J.M., & Johnson, J.G. (2020). Procedural and economic utility in consequentialist choice: Trading freedom of choice to minimize financial losses. Judgment and Decision Making, 15(4), 517-533.  http://journal.sjdm.org/12/12425/jdm12425.pdf
Adaptive Governance/State-Reinforced Self-Governance
Sarr, S., Hayes, B., & DeCaro, D.A. (2021). Applying Ostrom's Institutional Analysis and Development framework, and design principles for co-production, to pollution management in Louisville's Rubbertown, Kentucky.  Land Use Policy, 104, 105383. https://doi.org/10.1016/j.landusepol.2021.105383
DeCaro, D. A. , Chaffin, B. C., Schlager, E., Garmestani, A. S. , & Ruhl, J. B. (2017). Legal and institutional foundations of adaptive environmental governance.Ecology and Society 22(1):32. [online] https://doi.org/10.5751/ES-09036-220132
DeCaro, D. A. , Arnold, C. A., Boamah, E., & Garmestani, A. S. (2017). Understanding and applying principles of social cognition and decision making in adaptive environmental governance.Ecology and Society 22(1):33. https://doi.org/10.5751/ES-09154-220133
Arnold, C. A., Green, O. O., DeCaro, D. A., Chase, A., & Ewa, J.-G. (2014). The social-ecological resilience of an eastern urban-suburban watershed: the Anacostia River Basin. Idaho Law Review, 51(1), 29-90.
DeCaro, D. A., & Stokes, M. K. (2013). Public participation and institutional fit: a social–psychological perspective. Ecology and Society, 18(4), 40. [online] http://dx.doi.org/10.5751/ES-05837-180440
DeCaro, D. A., & Stokes, M. (2008). Social-psychological principles of community-based conservation and conservancy motivation: attaining goals within an autonomy-supportive environment.Conservation Biology, 22(6), 1443-1451
Courses Taught
Undergraduate
Reasoning and Decision Making

Quantitative Methods in Psychology
Graduate Seminars/Undergraduate
Introduction to Sustainability 

Sustainable Social-Ecological Systems (Grad), Sustainable Societal Systems (Undergrad)

Behavioral Dimensions of Urban Sustainability (Environmental Decision Making)
Public Resources
Instructional Materials for Educators:
LESSON PLANS: Psychological (Behavioral) Aspects of Sustainability (College and Elementary School Level) (click to download)
SYLLABUS: Reasoning and Decision Making (Interdisciplinary Decision Science), (College Level) (click to download)
Sustainability Policy
Vision: Social Sustainability Guidelines and Metrics for Transportation in Louisville: A Proposal for TARC's APTA Sustainability Commitment (click to download)
COVID-19 PANDEMIC
Presentation: Fundamental Needs and Compliance with COVID-19 Safety Regulations (click link)