First Gen Resources
Who is a First Generation student?
These resources are intended for anyone who feels like they had minimal exposure to or knowledge of higher education when they entered college, including but not limited to students whose parents do not hold a college degree.
Resources for First Generation Psychology Majors
UofL First Gen Cards Program
I'm First - national community for First Gen students
First Generation Psychology Faculty and Graduate Student Directory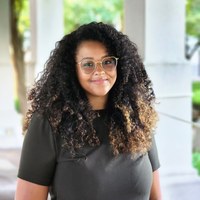 Shequanna Belizaire (she/her)
Graduate Student, Clinical Psychology PhD program
About me: I moved to the United States at six years old and grew up in a family of immigrants who encouraged me to push myself academically. When it was time to go to college, I had the immeasurable help of various high school teachers, however after entering higher education I often felt lost. I was later able to find pockets of community to lean on and provide resources. Currently, I work with Dr. Yara Mekawi's COLOR Lab and am interested in studying the cognitive and behavioral motivators of racism and prejudice as well as exploring opportunities to develop population-driven interventions for BIPOC populations.
---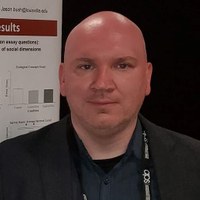 Jason Bush (he/him)
Graduate Student, Experimental Psychology PhD program
About me: I am a non-traditional student who chose to overcome the impact of childhood trauma by returning to school in my 30s. I was fortunate to have a great community college and qualify for government sponsored grants that enabled me to focus on education and self-improvement. However, none of that would have been as impactful on my life if I had not also met so many great teachers, role-models, and mentors. I am currently serve as a GTA for intro and developmental psychology courses.
---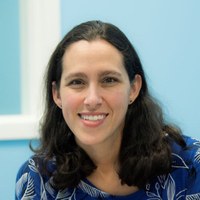 Judith Danovitch, PhD. (she/her)
Professor of Psychological and Brain Sciences
About me: I grew up in an immigrant family where I was encouraged to do well in school and go to college, but I knew almost nothing about what it took to be a successful college student. Thankfully, I had amazing teachers and mentors throughout my education who helped me figure things out. Currently, in addition to serving as undergraduate director for Psychology, I direct the UofL Knowledge in Development (KID) Lab, where my students and I research how children think about information sources.  
---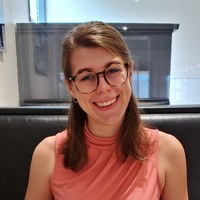 Emilee Ertle (she/her)
Graduate Student, Clinical Psychology PhD program
About me: I was homeschooled from elementary school to high school graduation, then went to a community college. One of my parents did attend a small liberal arts college (my mom), but neither of my parents knew a lot about higher education, especially graduate school. I found the process of getting into graduate school challenging and confusing. But I had several awesome people help me along the way, and I hope to do the same for others. I am currently a PhD student in the Aging and Neuropsychology Lab, with an interest in older adults experiencing cognitive changes.
---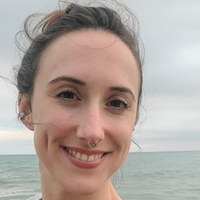 Sarah French (she/they)
Graduate Student, Experimental Psychology PhD program
About me: I grew up in a working-class family. My parents--a librarian and a Navy veteran--knew the importance of quality education. Their encouragement and after-school instruction helped me earn scholarship funds to attend university. I enrolled at 16 years old; however, I dropped out shortly after, in part because I had few resources and the college environment left me fully bewildered. When my father died from war-related causes a few years later, I received a second chance at a college degree in the form of a government tuition waiver. I left the circus in which I was working and returned to university, older and somewhat wiser. This time around, I found a wonderfully supportive network of fellow students and faculty members who helped me through undergrad and into graduate school, where I study human memory and belief systems. I am currently interested in political polarization and beliefs about environmental issues. 
---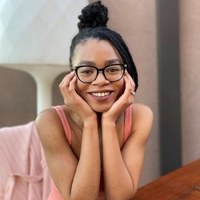 Kriss-Ann Gayle (she/her)
Graduate Student, Experimental Psychology PhD program
About me: I moved to the United States when I was ten years old. My family stressed the importance of education but had little experience with or knowledge of the education system in the United States. My academic goals were primarily made possible because of the encouragement and aid I received from numerous teachers and professors. Without help, I would not have known what steps to take. Aside from continuously evolving and learning new things about academia, I currently am a graduate student in the KID Lab where I research how children think about different social groups.
---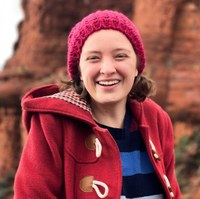 Lauren Girouard-Hallam (she/her)
Graduate Student, Experimental Psychology PhD program
About me: I am the child of a heavy machinery mechanic and a nurse (who practiced in the time before you needed a Bachelor's degree to do so). I had essentially no exposure to higher education when I entered college, and I didn't figure out what my resources were or how to use them until I arrived at U of L. For undergrad, I attended Furman University in Greenville, SC and graduated with degrees in theatre and neuroscience. While in undergrad, I participated in behavioral neuroscience research with animal subjects, which I fell into quite accidentally. I am very thankful that my neuroscience major required that you participate in at least one semester of research, because I never would have pursued it otherwise. I then pursued a masters degree in an applied psychology program from New York University. During this time I worked at a hospital in New Jersey counseling terminally ill children and their families. I loved this work, but I had a lot of questions about children's development and learning during this time. I missed research, and so I found my way back to an experimental field. Now, I study how children think and learn using technology like Google, Alexa, and the internet under the guidance of my mentor, Dr. Judith Danovitch, a fellow first-gen Cardinal.
---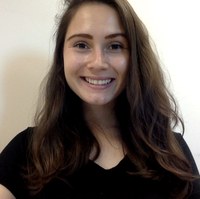 Cassandra Gonzalez, MA (she/her)
Graduate Student, Clinical Psychology PhD program
About me: I moved to Eastern Kentucky with my single mother at the age of 9. No one in my immediate (or extended family) had pursued a college education at that time. With the help of a few generous community members guiding me, I was able to accomplish my goal of attending college. Currently, I am a graduate student in the Clinical Psychology doctoral program and an active member in the Health Behavior Change Lab, where I am interested in exploring the socioeconomic determinants of health disparities and related outcomes.
---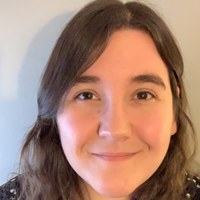 Alanea Graci (she/her)
Graduate Student, Experimental Psychology PhD program
About me: I grew up in a family where my parents struggled to graduate high school. Although my family encouraged and supported me to pursue my educational dreams, they never quite understood where my passion for education came from or what steps needed to be taken in order to achieve my goals. This made it difficult to know not only what to look for when applying to colleges, but also what was needed. Fortunately, I had several teachers and professors who were willing to guide me and provide invaluable resources on what steps to take. Due to this encouragement and guidance, I now hold a Masters Degree and am actively working toward obtaining my PhD in experimental psychology within the Social Decision-Making and Sustainability (SDS) Lab, where I research moral and ethical decision-making.
---
Lora Haynes, PhD. (she/her)
Professor of Psychological and Brain Sciences
About me: My family has always stressed the importance of working hard in school and definitely expected that I would go to college. I always loved school, and even today as I leave my house in the morning, I find myself saying "I'm going to school" instead of "I'm going to work". I was lucky to have family (especially my mom) who thought highly of my capabilities, but I can vividly recall knowing very little about how to choose a college, the application process, what college would be like, or how to be successful once I got there. There were no computers back then (so no Google searching, websites, or virtual tours), I had limited funds, and no car, so I relied primarily on the hard copies of college brochures that came in the mail, my teachers, and phone calls to colleges to help me through the process. I feel grateful to those who helped along the way and charmed to be where I am today. I am the co-founder and director of the Resilient Families Project which serves families experiencing homelessness and women in drug or alcohol recovery. I also serve as the departmental director of our internship, service-learning and distance education programs, and my teaching and research interests focus on applied developmental psychology with an emphasis on family risk and resilience.
---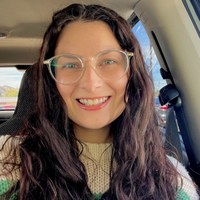 Raina Isaacs (she/her)
Graduate Student, Experimental Psychology PhD program
About me: I grew up in a military family where we moved around the United States. My family encouraged me to do well in school, and my dad decided to retire so I could stay in the same school district. I was encouraged to go to college but had little knowledge about the application process or how to succeed in college. I had amazing professors and mentors who helped me reach my goals and stood by me every step of the way. I am currently a graduate student in the Learning and Performance Lab where I research exploratory and collaborative learning in undergraduate STEM courses.
---

Melinda Leonard, PhD. (she/her)
Associate Professor of Psychological and Brain Sciences
About me: I grew up in a small Kansas town and have always enjoyed school.  My parents never went to college, nor did they see the benefit for me, since I had a job upon high school graduation.  After getting married, raising two sons, and working in various corporate positions, I made the decision to pursue my passion for psychology at the age of 42.  Through the encouragement of amazing undergraduate professors, I earned a B.S. in Psychology, followed by the completion of an Experimental Psychology PhD program at the age of 50.  Through much effort and determination, I was able to demonstrate that it is never too late to pursue your passion!  My recent research and community engagement interest has focused on how cross-community engagement influences the psychosocial elements of "peace building" (i.e., identification, forgiveness, trust, and mental health) among adolescents in Northern Ireland and Bosnia and Herzegovina.  Many UofL undergraduate students participated in my International Service Learning & Research Program between 2011 and 2019.  I am currently teaching five undergraduate distance education courses each semester.
---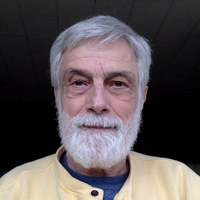 Richard Lewine (he/him)
Professor of Psychological and Brain Sciences
---
Siraj Lyons (he/him)
Graduate Student, Experimental Psychology PhD program
About me: I grew up in a household with parents that wanted me to achieve the dreams I set out for myself. These dreams included college education. However, neither of my parents had obtained a college degree which made transitioning to college a difficult process at first since I didn't know what to expect. Fortunately, with the resilience passed down to me, I didn't let the initial hurdles set me back. With the additional support from faculty and graduate students, I became the first in my family to have obtained undergraduate and graduate degrees. Currently, I'm a graduate student in the NILCAMP lab directed by Dr. Brendan Depue studying the neural markers of mood disturbances that are present in conditions like major depressive and bipolar spectrum disorders.
---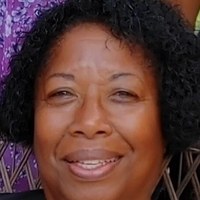 Edna Ross, PhD. (she/her)
Professor of Psychological and Brain Sciences
About me: Although neither of my parents had more than a high-school education, they both emphasized the value of education and supported my desire to do well in school. I was valedictorian of my high school class and received several college scholarships.  However, I knew absolutely nothing about college or what it took to be successful. I really didn't even know how to study. Thankfully, however, I persisted in my desire for a college degree and put in the hard work getting a degree required.  In fact, I actually earned three degrees, a BA, MS, and PhD, all in psychology! Currently, I am the Course Director for Introductory Psychology.  I also serve on several college and university committees and am invested in helping UofL students be successful.  
---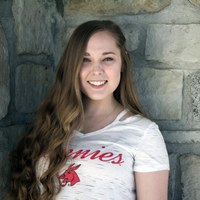 Darby Simon (she/her)
Graduate Student, Clinical Psychology PhD program
About me: I grew up in the rural Midwest with two parents without college degrees. My family highly valued education, and I always intended to go to a non-competitive, local college. However, once I decided I wanted to get my Ph.D., I realized there was a whole aspect of higher education that I knew nothing about. Luckily, I had many wonderful professors and mentors, and I became involved in the McNair Scholars program which helped me prepare for graduate school. Thanks to these opportunities and amazing mentorship, I am now a graduate student in the Aging and Neuropsychology lab and research topics related to aging and dementia.